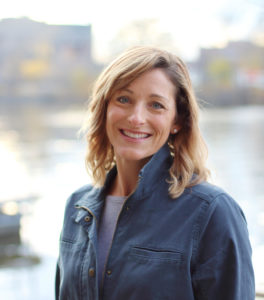 By Liz Jackson
Last week, the Common Application made its announcement about the 2021-2022 essay topics. While most of the topics remained the same as in years past, (and while "a topic of your choice" continues to be an option!) the Common App did make one big change, which was adding this prompt:
Reflect on something that someone has done for you that has made you happy or thankful in a surprising way. How has this gratitude affected or motivated you?
First, I'll say that I am a big fan of this new question! Several years ago, I got interested in reading research about how people can maximize their happiness. I learned that acknowledging and expressing gratitude is one of the most powerful ways to feel happier! So perhaps it is no surprise that I find myself smiling as I think of all the people and opportunities for which I am grateful  (My grandmother for teaching me excellent handwriting, my first grade teacher for indulging my obsession with penguins… the list goes on and on!)
Of  course, students are still free to choose whatever prompt will best fit the story of their lives and high school experiences. And while these personal essays are a major challenge, they are also a critical component of the college application process. A student's essay helps convey the person behind the transcript or scores, and helps admissions offices understand better what makes a student unique and interesting.
The good news is that having help developing a personal statement topic, outlining a clear and compelling essay, and polishing can all help make your student's essay stand out. We hope you will consider joining our counselors and essay coaches at our summer boot camps or for hourly college counseling or essay coaching meetings!  
Happy Writing.