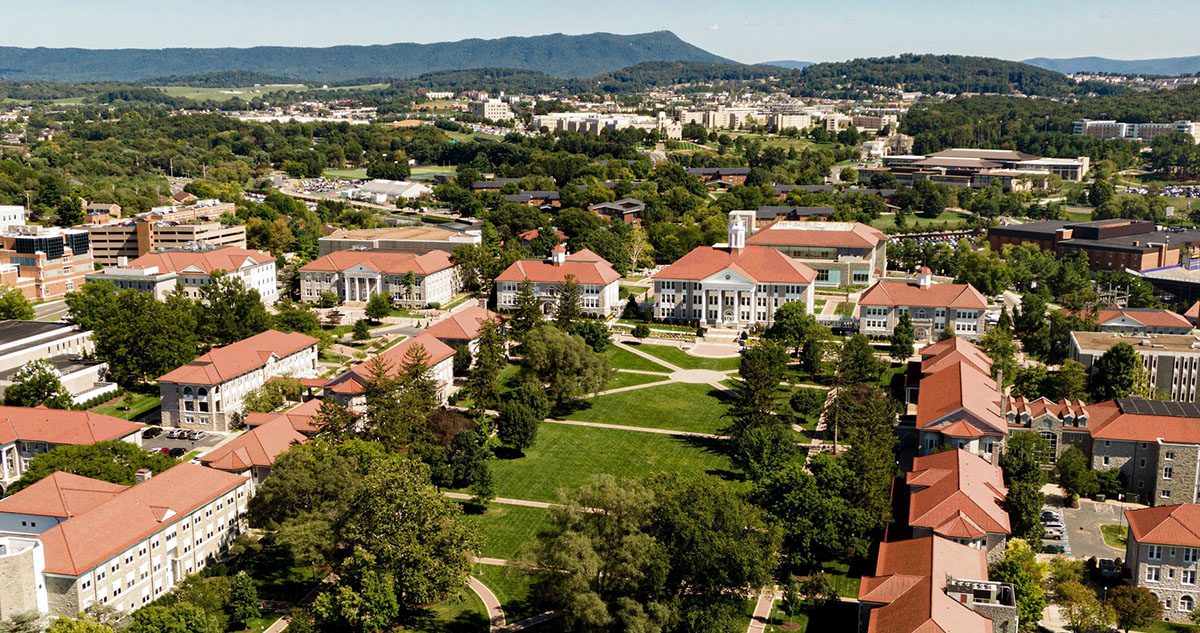 by Liz Jackson
James Madison University is a public university in Virginia with about 20,000 undergraduate students. While most students (80%) at James Madison come from in-state, it offers a number of compelling academic programs and opportunities to engage in student life that make it one for students from all over to consider!

Location:  James Madison is located in Virginia's Shenandoah Valley, in close proximity to the Blue Ridge mountains and the Shenandoah National Forest. Views of the mountains abound on campus, and it's a great place to be in college for anyone who likes to hike, ski, or engage in other outdoor activities. JMU's campus is also beautiful and very collegiate-looking, with a number of leafy quads in between buildings, lots of red brick architecture, and rotundas. For those looking for a cohesive, contiguous campus, JMU's academic buildings, residence halls, and athletic facilities are all intermingled on campus, which contributes to a strong sense of community, even for a relatively large university.

Job Placement Rate:  One of the most impressive attributes of James Madison is its stellar job placement rate for graduates.  98% of graduates are working in their field or attending graduate school 6 months after graduation. JMU attributes this number to the close relationships between professors and students (JMU is almost exclusively undergraduates, so there is no competition with grad students for work in labs or on research projects with faculty) and to its innovative, hands-on learning programs across multiple fields. JMU's academic programs are also pre-professionally-focused.  Its most popular majors include business, nursing, and education, and JMU offers minors in a variety of health sciences.
Ease of Admission Process: James Madison tries to take the stress out of applying, It offers a non-binding early action deadline of November 1, and accepts the Common App without any additional supplements!  Students who are interested in merit scholarships, however, will need to do some additional work to be eligible for aid. Furthermore, James Madison doesn't admit students by major, so it's not harder to be admitted to JMU in otherwise competitive majors like business or engineering, and the university works hard to help students who aren't sure what they want to study to find the right path.