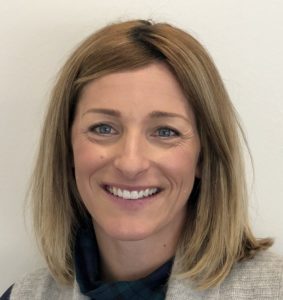 By Liz Jackson
I want to preface this blog post by saying that, for the most part, I don't think there is just one college that is the right fit for any student. In fact, because of how high-quality the American higher education system is, most students can identify several colleges that will be good matches for their personal and academic interests and goals. And certainly you have heard and read about people who have made successful careers after attending a wide variety of different undergraduate institutions. For you to get the most out of your college education, you want to make sure that you are considering the right factors when choosing colleges to add to your list.
Most students approach the college search process by narrowing their options by potential college major and the location of the college–e.g: I want a midwestern college that has a strong engineering program. This is a good first step. However, here are a few other, less common things to consider as you approach the college search and think about which college is right for you!
Class sizes and interactions with professors: Colleges will often provide prospective applicants with student-to-faculty ratios and average class sizes. Even very large universities make efforts to keep class sizes as small as possible to allow students access to their professors. But students at universities with similar student-to-faculty ratios and average class sizes can sometimes have totally different experiences of their interactions with professors. If you are an independent learner–someone who can learn well from reading, writing, and practicing problems on your own–then you can likely thrive at a university that focuses more on research than teaching. On the other hand, if your learning depends more on your relationship with the person teaching you and your interactions with that person–your ability to ask questions, get clarification, and get to know your instructor–then you should be specifically seeking universities where students and professors are known for having strong relationships and where the college's focus is on undergraduate teaching.
Who are your classmates? When I talk to students and families about college visits, I often advise them to try to observe students at colleges in their "natural habitats" as much as possible–in addition to attending a tour and information session. Finding ways to interact with students allows you to gauge whether you think you would be a good fit within the student community. Since campus visits are mostly not feasible for the next couple months, you might be wondering how you can get a sense of what students at different colleges are like. (Are most students really committed to social justice? Is Greek life a big deal on campus? Are most students focused exclusively on their academic work?) A good first step is to try to connect with a student at the colleges that interest you. In general, admissions offices are happy to connect prospective applicants with current students who can share their experiences at their schools. If you have the opportunity to speak with students, ask them why they chose their schools, what they like about their schools, and what they would change about their schools if they could. Finally, dig into the statistics about your colleges of interest. You can find information about the demographics of the student body at almost all colleges–from gender and ethnic breakdown to where most students come from, geographically. For example, if learning from classmates who come from a wide variety of places is important to you, a college that serves 90% students from one state might not be the best match.
Financial Aid: Your college education is a major investment of your time and your and your family's finances. For most families, financial assistance plays at least some role in the college search process. The financial aid and merit scholarship application process can be a confusing one, so it is important to think about finances as you do your college search, and to know where to look for information. "Financial fit" is as important as academic fit, so make sure you dig deeply into this part of the process. Familiarize yourself with the process for applying for financial aid well before you have to fill out any forms. Visit colleges' financial aid websites to learn about whether they offer merit-based scholarships in addition to need-based financial aid. Consider engaging with a college counselor to help you navigate through the financial considerations of the college search, if you think your family could use support in this area!
Happy summer, and happy college searching!