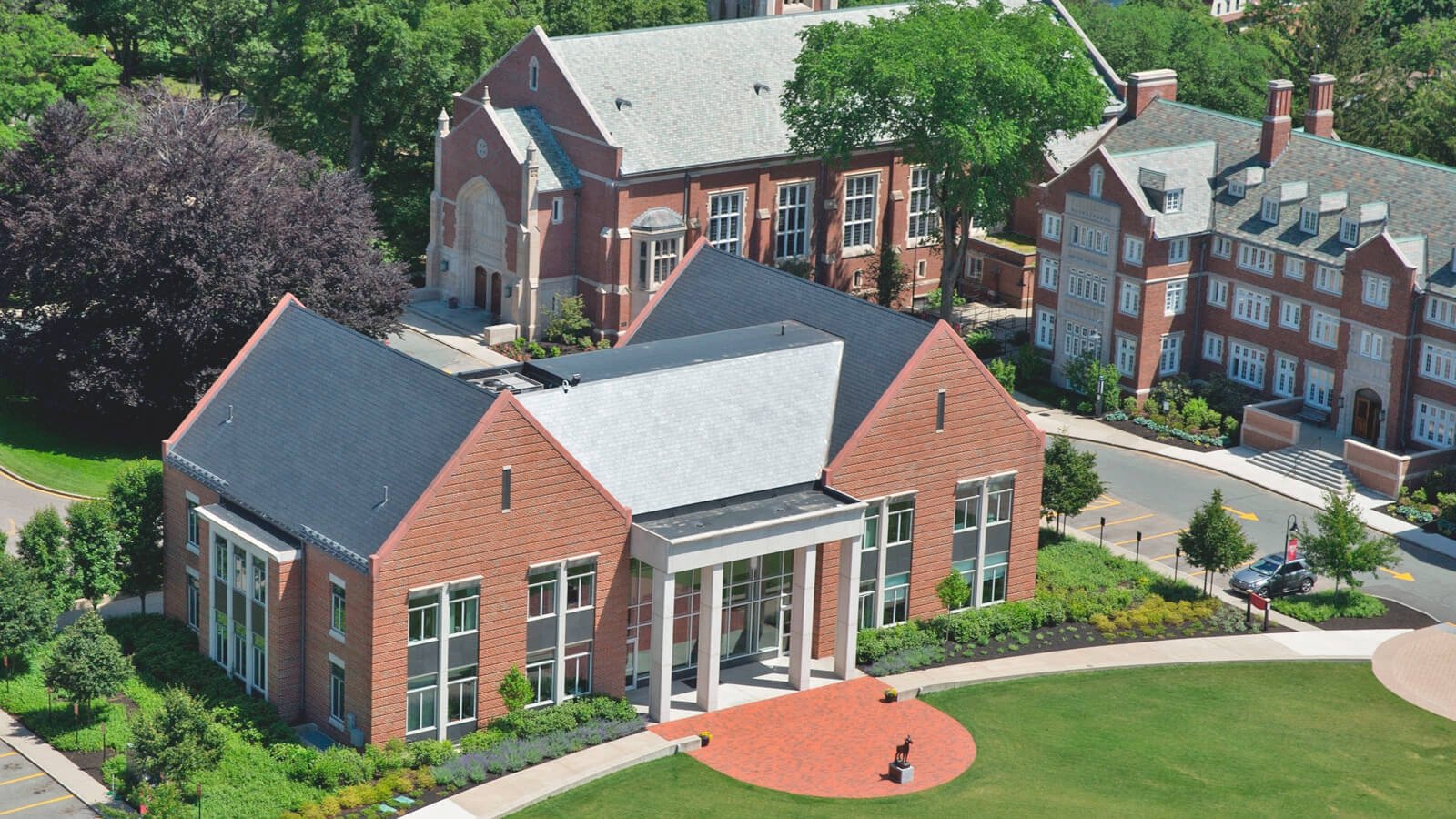 by Jessie Brumfiel
WPI attracts STEM-loving students who think outside the box and seek chances to work full-throttle on engineering, designing, and innovating to improve the world, even before they graduate. With 4,500 undergraduates, WPI is smaller than competitors like Rochester Institute of Tech and Rensselaer Polytechnic, and offers uniquely-adventurous global projects, making it a hidden gem. Read on for 8 very cool facts about WPI.
WPI is proud of its green, hilltop campus in Worcester, Massachusetts – the second-largest city in New England and just 40 miles west of Boston. NPR recently proclaimed, "Worcester is seeing its stock rise so fast that it is outpacing just about every other small city in America."
In this diverse hub, WPI students can walk Shrewsbury Street for incredible ethnic food options, root on the Woo-Sox (the Worcester Red Sox), browse galleries and arts festivals, volunteer with local non-profits, and enjoy America's first public park – Elm Park, designed by Frederick Law Olmstead.
WPI was founded in 1865 to create and convey the latest science and engineering knowledge, and it was among the first American universities to add hands-on, project-based learning for undergraduates, now known as the WPI Plan.
WPI offers 50 undergraduate majors, mostly in STEM but also in a few non-tech areas such as business, psychology, and professional writing. Standout programs include computer science and many engineering fields: aerospace, architectural, mechanical, chemical, biomedical, and the first undergraduate robotics engineering degree in the country. WPI also offers a rare fire protection engineering B.S./M.S. option.
All students are encouraged to participate in a project at one of 50 global project centers staffed by WPI faculty throughout the Americas, Africa, Asia-Pacific, and Europe. In fact, every student gets a $5,000 scholarship to complete an immersive project that may entail designing a program to recycle e-waste in Albania, improving the heating system at a school in Paraguay, developing solutions for water contamination in Thailand, or evaluating the thermal performance of desert housing in Israel. Students report these challenging overseas assignments are "life-changing."
WPI students cheerfully describe themselves as "extroverted nerds" who enjoy meeting new people (just 40% of students hail from MA) and thrive on cooperation, not shark-tank competition. Policies support a cohesiveness among students by not ranking students, or putting grades less than a C on the transcript.
Although plenty of tech-related extracurriculars abound (model railroad club, anyone?) WPI also offers 20 DIII sports for men and women, and really rocks in its music offerings. Students can earn a minor in music, and join one of 9 symphonic ensembles, 9 choir and a capella groups, 3 jazz groups, 2 orchestras, 2 percussion groups, 1 musical theatre group, and a thriving student radio station and rock association.
The hard work and hands-on global experiences pay off in an average starting salary of $72,950 for recent (2020) WPI graduates, and the Career Development Center boasts of bringing over 400 companies to recruit on campus each year. Many of those companies are run by successful WPI alumni who know the value of a WPI degree.
WPI accepts about 40% of applicants, and looks for rigorous math and science courses on the transcript, although the college does not consider test scores in admissions. WPI consistently turns out graduates who are well-prepared to design and build the solutions our world so badly needs, in part because they've already done it through its unique Global Projects Program.