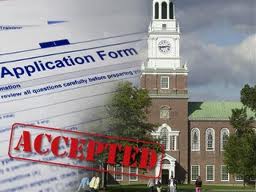 Since colleges and universities were required to send out their admissions decisions by April 1st, many students have found themselves accepted, rejected, or waitlisted. No matter what the decision, here is what students need to do next.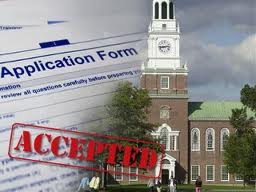 Accepted
The wait has paid off, and the student received the "fat" enveloped with good news: admittance! That being said, if the student has been accepted to multiple schools, they still have an important decision to make. When weighing the options, here are some tips to consider:
Financial Aid: Before making that final decision, students should consider what their financial aid packages will look like. If the student hasn't received the final financial aid package, students may inquire about the status of their application.
Another visit: If still unable to decide, consider taking another trip to visit the campuses. Once students are admitted, it may offer a different perspective of the campus or the student may have more questions.
Send in that housing deposit: If the student has made their choice and considered all of the options, sending in the housing deposit is the obvious next step. Some colleges have tight housing situations, so sending it in sooner rather than later is always the best option.
Waitlisted
While the student hasn't been accepted, there is still a silver lining: they haven't been rejected, either. Now it's time to play the waiting game, but in the meantime, there are few things that need to be taken into consideration:
First and foremost, follow the guidelines outlined for deferred students in our previous blog post.
Students should ask themselves: Will they be able to realistically enroll in the school if they are admitted in late summer? When considering housing, financial aid, and enrolling in classes, will they be at a disadvantage because they are waitlisted? What are the options for those who are waitlisted?
Cover your bases: If the student has been accepted to another college (maybe their second-choice school) send in a deposit since waitlists don't always move.
You can use a school's Common Data Set to determine how many students actually get accepted off the waitlist. At some schools, it's close to 1%. At others, it can be as high as 50%.
Rejected
Getting the letter that begins with "we regret to inform you…" is always hard to deal with–especially if it is the student's first-choice school. Students may be left thinking: is there anything I can do?
Appealing: While in most cases the rejection is the final decision, some schools allow for an appeals process. And who knows, some unforeseen error could have occurred with the student's transcripts, etc.
Think about transferring: If the student is dead-set on one school, then transferring could be a viable option. The first step here is to call the transfer admissions counselor at the school they were rejected from. After asking for feedback on the application, figure out what schools will allow the student to transfer with ease. But always remember that transferring can be academically, socially, and financially difficult. More to come on that in another post.
Whether accepted, rejected, or waitlisted, all graduating seniors need to stay focused on finishing out the year strong. The student's final transcripts still matter, and doing well in those final months can especially help those who found themselves on the waiting list.