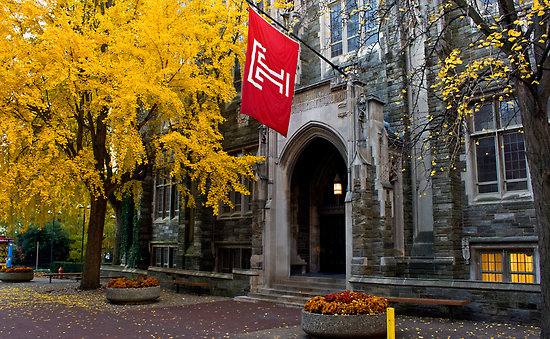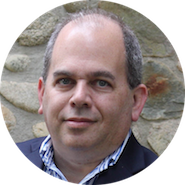 by Dave Best
Located in Philadelphia,Temple University is one of the four state-affiliated universities in the Commonwealth of Pennsylvania. So essentially Temple, along with Penn State, University of Pittsburgh and Lincoln University, is provided some state funding in exchange for tuition discounts for state residents. Temple does retain much of the freedom of a private school both academically and administratively. This is the only public-private hybrid system of higher education in the United States comprising multiple schools.
Academic

Temple is comprised of 17 schools and colleges. Some of the popular options for undergraduates includes the Fox School of Business; Boyer College of Music and Dance; School of Theater, Film and Media Arts; as well as the College of Education and the College of Engineering. In total Temple boasts more than 140 undergraduate programs. Temple is a hands-on education, and as they explain on the website, whatever your passion, you will leave Temple ready. Learning in the real world prepares you for the real world.
Social Life
About three-quarters of Temple students come from Pennsylvania, although the freshman class hails from 46 states. Most students live off-campus, with just 19% residing in campus housing. About 1500 students participate in one of the 30 fraternities and sororities at Temple. The Owls compete in Division 1 athletics in the American Athletic conference.

Environment

Temple is less than two miles from Philadelphia's Center City, with world-class museums, corporate headquarters and major sports teams. Philadelphia is the fifth largest city in the United States with more than 1.5 million residents. Temple's 105 acre main campus is in the northern part of the city, sometimes referred to as Templetown. It is in a very urban area and is well connected to public transportation.
And one more thing…

Temple is also very well known for its professional schools. These include the Lewis Katz School of Medicine, Beasley School of Law, Maurice H Kornberg School of Dentistry, School of Pharmacy, School of Podiatric Medicine, and the Fox School of Business.

By the Numbers

Undergraduate Population: 28,609
Acceptance Rate: 56%
Average ACT / SAT (new) scores: 23-29 / 1050-1250
Student-faculty ratio: 14:1
4-year graduation rate: 43%
US News Ranking: 118 National Universities (2017)
Tuition: $15,688 In-State, $25,994 Out-of-State (2016-17)