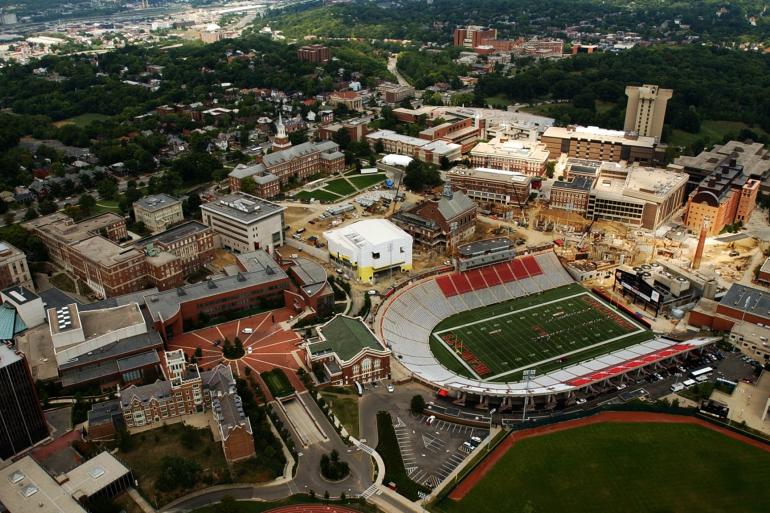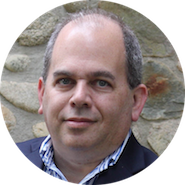 by Dave Best
Located in Cincinnati, Ohio, the University of Cincinnati is a large, public institution that is the founder of cooperative education. With over 250 undergraduate degree majors, it is positioned as an urban research university fully engaged with its community and region which is home to ten Fortune 500 headquarters..

Academic

Cincinnati has led the nation in linking the education to the workplace and the community.  Every student engages in experiential learning through co-op, internships, partnerships, service learning, clinical experiences, leadership opportunities, performances, student teaching and research.  It's College Conservatory of Music is one of the nation's leading music conservatories with highly acclaimed programs in opera, conducting, music composition and drama.  The most popular majors at University of Cincinnati include Business, Health Professions, Engineering, and Visual and Performing Arts.  
Social Life

Approximately 15% of University of Cincinnati students participate in Greek life in one of the 39 fraternities and sororities.  Freshmen are guaranteed on campus housing, with 79% of freshman and 20% of all students living on campus.  The Bearcats compete in 19 division one sports in the American Athletic Conference.
Environment
Cincinnati is the third largest city in Ohio and is in the southwestern corner of the state near Kentucky.  It is less than 100 miles from the cities of Louisville, Columbus and Indianapolis. The urban campus of the university is 202 acres.
And one more thing…

University of Cincinnati has been recognized as one of the most beautiful college campuses by Forbes.  In the past 20 years, UC has made a strong commitment to contemporary architects and a post modern identity.  Signature architects to the campus renewal include Frank Gehry, David Childs and Michael Graves.
By the Numbers
Undergraduate Population: 25,054
Acceptance Rate: 76%
Average ACT / SAT (new) scores: 23-28 / 1040-1290
Student-faculty ratio: 17:1
4-year graduation rate: 28%
US News Ranking: 135 (2017)
Tuition: $26,334 (2016-17 OOS) / $11,000 (2016-17 In-State)