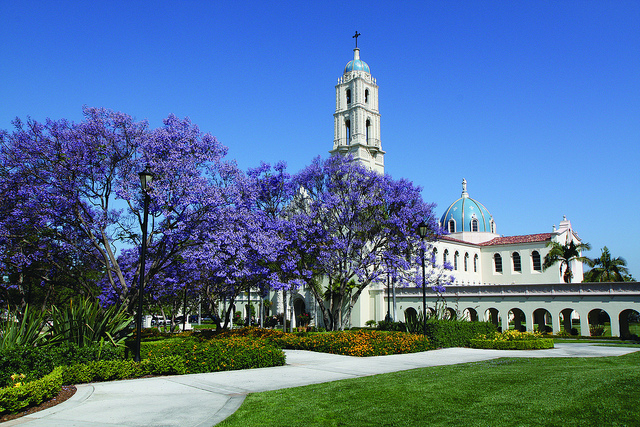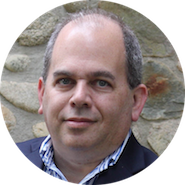 by Dave Best, Galin Education College Counselor
Located in San Diego, CA, the University of San Diego is a private Roman Catholic institution open to all faiths.  The school describes itself as setting the standard for an engaged, contemporary Catholic university where innovative change-makers confront humanity's urgent challenges.
Changemaker Campus is a community of leaders and institutions who work collectively to make social innovation and changemaking the new norm in higher education and beyond. The Changemaker Campus program selects diverse institutions who:
– Represent higher education globally,
– Model campus-wide excellence in social innovation and changemaking, and
– Are committed to transforming the field of higher education through collaboration and thought leadership.
Academics

University of San Diego offers 41 undergraduate degrees through its following undergraduate schools: College of Arts and Sciences, School of Business, and the School of Engineering.
The most popular majors at the University of San Diego include: finance, business administration, accounting, communications, marketing, mechanical engineering, and psychology.
Social Life

Students come to the University of San Diego from 49 states, the U.S. territories, and 62 countries. Approximately half the students are from California; 41% are Catholic, and 94% live on campus.  The University currently has 18 fraternities and sororities of which 29% of students are members.
University of San Diego offers 17 varsity sports. The Toreros compete at the NCAA Division I level in the West Coast Conference and the Pioneer Football League.  Other WCC members include BYU, Gonzaga, Loyola Marymount, University of the Pacific, Pepperdine, Portland, Saint Mary's, San Francisco, and Santa Clara.
Environment

University of San Diego has a 180-acre campus in San Diego, CA.  The campus overlooks Mission Bay and is a few miles from both Downtown and the beaches.  Nearby is Balboa Park where culture and nature meet with more than 17 museums, filled with everything from dinosaurs to space travel, science to the study of humankind, photographs to old masters, and automobiles to orchids.  Plays, musicals, orchestras, ballet, heritage dancing, song, and the World Famous San Diego Zoo round out a vast array of things to see and do.
And one more thing…

The Society of the Sacred Heart volunteered to provide a $4 million endowment for the College for Women. The original furnishings included ornate crystal chandeliers, beautiful tapestries… and, of course, library books.
In more modest surroundings, the College for Men and the School of Law began classes in 1954, eventually moving into Thomas Moore Hall, now known as Warren Hall. Other buildings were soon constructed, including the centerpiece of the university, the blue-domed Immaculata Church, which was consecrated in 1959.

In 1972, the colleges merged and formed what is now the University of San Diego. Committed to the Catholic faith, the school's leaders also embraced the spirit of ecumenism, unity among the world's Christian churches, and academic freedom.
By the Numbers
Undergraduate Population: 5,647
Acceptance Rate: 52%
SAT / ACT (25/75) scores: SAT 1115-1300, ACT 26-30
Student-faculty ratio: 15:1
4-year graduation rate: 66%
US News Ranking: National Universities 86 (2017)
Tuition: $46,140 (2016-17)