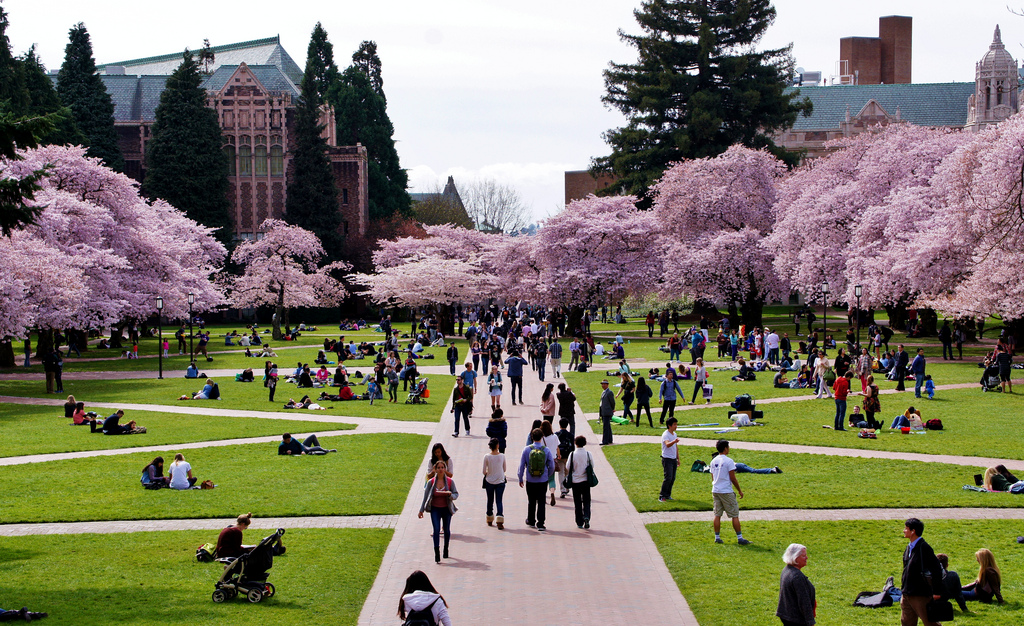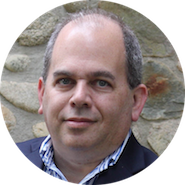 by Dave Best, Galin Education College Counselor
Located in Seattle, WA, the University of Washington is one of the world's preeminent public universities. The UW has additional campuses in Tacoma and Bothell, as well as a world-class academic medical center.
It's impact on individuals, the region and the world is profound — whether launching young people into a boundless future or confronting the grand challenges of our time through undaunted research and scholarship. Ranked No. 10 in the world in Shanghai Jiao Tong University's 2015 rankings, the UW educates more than 54,000 students annually.
Per its website, the University of Washington asks, "so what defines our students, faculty and community members?"  To which UW answers,  "above all, it's our belief in possibility and our unshakable optimism. It's a connection to others near and far. It's a hunger that pushes us to tackle challenges and pursue progress. It's the conviction that together we can create a world of good."
Academics

University of Washington offers 180 undergraduate degrees through its following undergraduate schools: the College of Arts & Sciences, College of Built Environments, Foster School of Business, College of Education, College of Engineering, College of the Environment, The Information School, School of Nursing, School of Public Health and the School of Social Work.
This university is home to many top scholars including:
136 Fulbright Scholars
35 Rhodes Scholars
7 Marshall Scholars
4 Gates Cambridge Scholars
The most popular majors at UW include: Biology, Psychology, Communications, Math and Economics.
Social Life

Students come to the University of Washington from 46 states, the U.S. territories and 49 countries. Approximately two thirds of the students are from Washington State. The University currently has nearly 70 fraternities and sororities. Approximately 4,500 students take part as members.
Case Western offers 18 varsity sports. All sports compete at the NCAA Division I level, and the Huskies participate in the Pac-12 Conference. Other Pac-12 members include Arizona, Arizona State, Cal Berkeley, UCLA, Colorado, Oregon, Oregon State, USC, Stanford, Utah and Washington State.
Environment

University of Washington – Seattle has a 643-acre campus in Seattle, WA. The campus of the University of Washington is located in the University District of Seattle. Recently Slate magazine and Travel+Leisure described the Seattle campus as one of the most beautiful university campuses in the United States.
The main campus is situated on the shores of Union and Portage Bays, with views of the Cascade Range to the east and the Olympic Mountains to the west.  Seattle is often ranked as one of the best places in the country to live.  There are 3.6 million people in the Seattle metropolitan area
The answer to perhaps the most common question people ask about Seattle: "No, it doesn't rain all the time."  Actually, Seattle gets less rain annually than Boston, New York City, Philadelphia, Miami and many other major metro areas. The natural beauty of Seattle – it's surrounded by both mountains and water on two sides – is one of the biggest draws for residents.
Based in the Pacific Northwest Seattle is 800 miles up the coast from San Francisco and 140 miles south of Vancouver.  Many people love Seattle's scenery and proximity to nature.  Its residents are known to be generally calm and patient and that attitude extends to everyday life, where coffee shops harbor intellectual discussions, and nightlife is more about chilling with a beer at the bar than wild nights on the dance floor.

And one more thing…

If you are interested in research opportunities you should follow the money to the University of Washington.  With $1.367 billion in sponsored grants and funding, UW is one of only a handful of US universities over a billion dollars in annual research.  Broken out almost a billion dollars of funding for UW comes from the federal government.  Overall UW has more than 5,000 research grants of which almost 200 are over a million dollars.
Now if your ultimate goal is medical school, please note that the University of Washington is ranked first for Medical Schools, Primary Care.
For those interested in major corporate opportunities in terms of internships and employment after graduation, some of the top local companies headquartered near UW include Boeing, Microsoft, Amazon and Starbucks.
By the Numbers


Undergraduate Population: 31,063
Acceptance Rate: 53%
SAT / ACT (25/75) scores: SAT 1110-1350, ACT 25-30
Student-faculty ratio: 21:1
4-year graduation rate: 63%
US News Ranking: National Universities 54 (2017)
Tuition: $10,753 (In-State), $34,791 (Out of State) (2017)