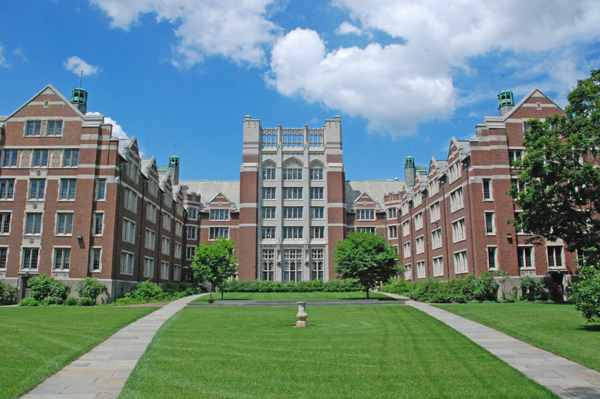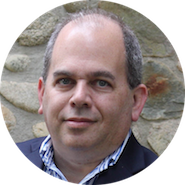 by Dave Best – Galin Education College Encounter
Located in Wellesley, MA, Wellesley College was founded in 1870. This small private liberal arts school for women is one of the original Seven Sisters Colleges, which includes Barnard, Bryn Mawr, Mount Holyoke, Radcliffe (now part of Harvard), Smith and Vassar.
According to the school, Wellesley College, one of the most academically challenging institutions of higher education in the country and widely acknowledged as the nation's top women's college, provides its students with an array of opportunities that create the richest possible educational environment. Wellesley prepares women to realize their own highest ambitions and compete in any setting.
Academic
As a liberal arts college, Wellesley solely focuses on undergraduate education. With 54 majors, small class sizes, experiential learning through accessible faculty, the school is recognized for delivering a solid, premier education for women.
Cross registration is available with MIT, Olin College of Engineering, Babson and Brandeis, which all are neighboring schools that are easily accessible through a free shuttle service. Wellesley belongs to a consortium that includes Amherst, Bowdoin, Connecticut College, Dartmouth, Mount Holyoke, Smith, Trinity, Vassar, Wesleyan, and Wheaton. Two one-semester programs associated with the 12-College Exchange are the National Theater Institute in Waterford, Connecticut and the Williams-Mystic Seaport Program in American Maritime Studies, also in Connecticut. Students in good standing may apply for a semester or full academic year in residence at any of the member institutions.
Wellesley has a solid program in the sciences which is supplemented by the course offerings at MIT and Olin. In fact Wellesley has the second oldest physics lab nationally. The possibility to earn a BA degree from Wellesley and an SB degree from MIT over the course of five years is available for Wellesley students who are accepted to MIT as transfer students. Wellesley students must apply for transfer admission to MIT during the spring semester of their sophomore year, and are subject to the same admissions criteria and financial aid policies used by MIT for all other college transfer applicants.
The most popular majors at Wellesley include economics, political science, psychology, computer science and neuroscience.
Social Life

Wellesley students come from all 50 states and 37 foreign countries. More students are from the Pacific/Mountain West region of the country than New England. Almost half of the student body are students of color. In place of sororities, Wellesley has societies that serve as social and academic clubs. Virtually all (98%) of Wellesley students live on campus.
Wellesley offers 14 women's varsity sports. All sports compete at the NCAA Division III level, and the Blue participate in the New England Women's and Men's Athletic Conference. The NEWMAC includes eleven selective academic institutions who share a common goal of providing student-athletes with competitive athletic opportunities within an educational and respectful environment, embodying the values of Division III athletics.
Environment

Wellesley has a 500 acre suburban campus in Wellesley, MA. The school is just 12 miles west of Boston. There are numerous colleges near Wellesley including MIT, Olin, Babson, Brandeis and Harvard.
According to the school, Wellesley's 500 acres include a private lake, a golf club, groves of conifers and hardwoods, and winding paths through open meadows. Stunning brick and stone buildings rise from wooded hills. From almost every window on campus, the view opens out to an inviting vista—through pine trees to the shores of Lake Waban, down sweeping lawns to century-old oaks with magnificent gnarled branches.
The landscape has always been central to the identity of Wellesley College and to the experience of its students. Henry Fowle Durant, who founded the college in 1870 (it opened in 1875), believed that young women should be educated in the midst of beauty. Landscape architect Frederick Law Olmsted, Jr. described Wellesley's landscape in 1902 as "not merely beautiful, but with a marked individual character not represented so far as I know on the ground of any other college in the country." Glacial topography, he believed, gave the campus "its peculiar kind of intricate beauty."
And one more thing…
Wellesley's has need-blind admission and a full commitment to meeting each student's demonstrated need for financial aid. That has resulted in a remarkably socioeconomically diverse student body: Wellesley was ranked 6th among U.S. liberal arts colleges on economic diversity by the New York Times' College Access Index.
Wellesley students graduate with among the lowest federal-debt obligations: $8,225. Wellesley is recognized by the Institute for College Access and Success as one of the top 10 colleges in the country for its students graduating with the least amount of debt.
By the Numbers

Undergraduate Population: 2,356
Acceptance Rate: 30%
SAT / ACT (mean) scores: SAT 1402, ACT 31
Student-faculty ratio: 7:1
4-year graduation rate: 86%
US News Ranking: 3 National Liberal Arts Colleges (2017)
Tuition: $48,802 (2016-17)