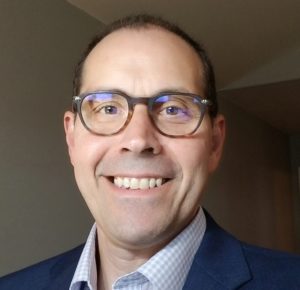 By Steve Schuetz
What is the FAFSA?
The Free Application for Federal Student Aid (FAFSA) is the form prospective students and their families use to apply for federal, state, and institutional scholarships, grants, work-study programs, and student loans. For many families, the process of completing the FAFSA can be intimidating and confusing.
Congress Takes Action
In the midst of a marathon legislative push in the last days of 2020, the United States Congress passed the Consolidation Appropriation Act of 2021. This massive package of legislation designed to avoid a government shutdown and provide additional pandemic relief, also included the FAFSA Simplification Act. 
While the changes made will make it easier for students and their families to complete the FAFSA, the changes do not take effect until the 2023-2024 academic year. That means current high school sophomores (Class of 2023) will be the first to apply under the new rules.
What is Changing?
Fewer Questions: The number of questions on the FAFSA will be reduced from 108 questions to 36 questions, with most families only having to answer a short set of questions regarding income and household size. 
The EFC becomes the SAI: Starting with the 2023-2024 academic year, the output from the FAFSA will be called the Student Aid Index (SAI) instead of the current output called the Expected Family Contribution (EFC). Colleges and universities use this number to determine a student's eligibility for financial aid by subtracting the number from their annual Cost of Attendance.
Family Income: The family's federal income and tax information will automatically be pulled into the FAFSA form through their FSA ID information.  The FSA ID is required for every person to submit and sign a FAFSA.  
Divorced/Separated Parent Information: Under the current rules, the parent with whom the student lives with is must provide their information on the FAFSA. Under the new rules, the parent who provides the greatest amount of financial support will provide their information.
Selective Service and Drug Conviction: Male students will no longer be asked about their Selective Service registration in order to complete the FAFSA and no students will need to answer a question about a conviction for the sale or possession of controlled substances.
In addition to the application changes highlighted above, the 167-page FAFSA Simplification Act also included a number of technical changes to the federal Need Analysis Methodology. If you would like to learn more about these changes, financial aid expert Mark Kantrowitz provides additional information in this article. 
Galin Education is a hosting a virtual chat on How Colleges Award Merit Scholarships on February 24 @7PM. Follow this link to register!