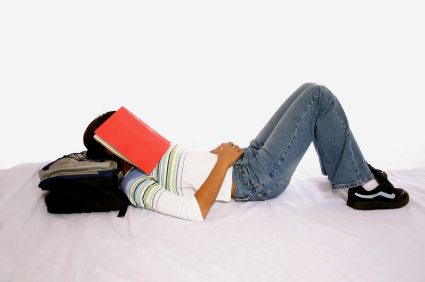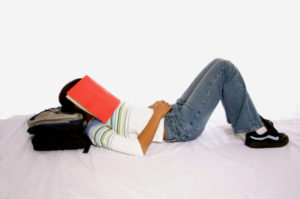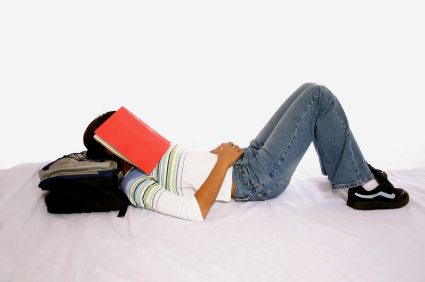 The end-of-year milestones are passing by: AP tests, prom, the last athletic events of the season. Everybody is antsy to be done. Seniors claim to be struck by "senioritis" and pass their apathetic feelings towards classes and homework onto the underclassman.
Although slacking at the end of the year is something that has almost come to be expected from high school students, there can be some serious consequences if students let things slide. By making students aware that their performance still matters at the end of the school year and providing them with some tips, we can give our students the tools to battle the siren's call of summer until the last day of classes.
Seniors
The enrollment deposits are in, the road to college is complete and and there's nothing left to worry about. Wrong!
Students often feel entitled to a break after the labor-intensive college application process and of course they deserve some time to recuperate. However, the time to relax is not second semester, senior year. Seniors need to push through the last few months of school and here are a few reasons why:
Colleges can rescind acceptances if a student's level of performance has dropped below what the school deems acceptable. Most colleges require students to send in their final semester grades, so admissions counselors will see how students performed during their last few months in high school.

Changes in a student's GPA can influence what financial aid and scholarships are awarded to him or her. Schools have been known to change financial aid packages or take back scholarships.
Juniors
Senioritis is contagious and many juniors are ready to throw in the towel early after a rigorous year. However, performing well in school all the way to the end of the year is essential and here's why:
Grades are extremely important as juniors head towards college application season. Colleges want to see a strong, consistent GPA from students and appreciate seeing an upward trend in grades throughout a high school career. Junior year is one the heaviest weighted when it comes to college applications and a downturn in grades at the end of the year is a red flag.

At this time of year, juniors are asking teachers for letters of recommendation. A student doesn't want to leave his or her teachers with the impression that s/he a slacker. The recommendation letter that teacher writes over the summer might not turn out as glowing as desired.
Sophomores and Freshmen
College may seem far away to younger students but it's important to remember that when it comes time for them to apply, admissions counselors will be looking at students' entire high school careers. Now is the time to start building a strong course foundation and good study habits. Of course, no high schooler is immune to a dip in motivation as summer nears but they can choose how to react to it. Freshmen and sophomores should consider:
What do students want their high school trajectory to look like? Decide now and make academic excellence a trend from beginning to end. Succumbing to the pre-summer slump shows colleges that students are willing to consistently end the school year with lower grades and a lower level of effort.

Remember that there isn't a year that "doesn't matter" when it comes to college applications. Each year is part of the bigger picture and reveals a piece of a student's academic journey. Make each year count.
Fighting the end-of-year slump
1. Don't let things pile up. It's tempting to procrastinate all those final projects and papers to hang out with friends and enjoy the nice weather. Getting to assignments right away will prevent any sort of nasty build up and will result in better quality work.
2. Stay involved. The end of the year is a big time for extracurricular activities including competitions, parties, and planning sessions for next year. Often times, this is when students get to see their hard work pay off in whatever sport, club, committee or group they are involved in. Don't let a pre-summer slump keep students from participating in the activities they usually do.
3. Make a calendar and stick to it. Plan out the last few months of school. Write down all deadlines, exams and projects ahead of time to stay on top of everything.  A little bit of pre-planning will make the end of the year much easier to handle.
4. Put aside time to relax. Make sure to take a break every once and a while. This will help students re-energize enough to keep going through the end of the year. A little down time goes a long way in reducing burnout.
If students put in a little conscious effort to counteract the temptations of summer, they'll end the year on a good note and start the next one with their best foot forward.