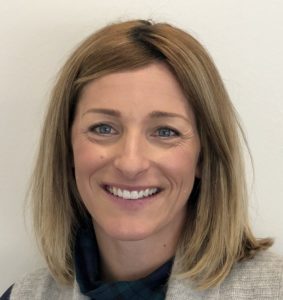 By Liz Jackson
One of the most confusing elements of the college application process is the variety of deadlines and application plans that colleges offer. What is the difference between Early Decision and Early Action?  What does "Rolling Admission" mean?  Can I combine Early Decision and Early Action applications? And what the heck is "Restrictive Early Action?" These are all common questions! While it can be challenging to master the different deadlines and policies associated with them, it is definitely worth your while to take the time to understand these policies and develop a strategy for which colleges you will apply to in the fall and in the winter. It is also to your advantage to submit as many applications as you can by the Early Action and/or Early Decision deadlines. Having many of your applications squared away and sent in is not only psychologically helpful (nothing like checking that off your senior year to-do list before the first quarter ends!), but it can also help your chances of admission at some schools.
Here is a run-down of some of the different early application policies and why applying early helps your chances of admission to colleges and helps smooth the application process.
Early Decision:  Early Decision is a binding agreement, and you may only apply to one college Early Decision. Essentially, if your first-choice college has Early Decision, and you're sure that, if that college admits you, you would attend, then you can consider applying Early Decision.  (One note is that it's important to verify that your early decision college is affordable before sending in your application!) When you apply to a college Early Decision, you agree to cancel any applications to other colleges.
Examples of Colleges with Early Decision Admission Plans: Northwestern, Wash U, Cornell
Why it makes sense to submit applications early decision: Applying to a college early decision is the strongest possible demonstration of interest in a school! It tells the college that you are definitely planning to enroll if you are admitted. Colleges aim to enroll the highest possible percentage of students that they admit, so they give preference in admission to students that seem the most interested in attending.  Therefore, if you have a college that seems like the best fit for you–financially, socially, and academically–applying Early Decision can significantly improve your chances of admission. 
Early Action:  Colleges that have Early Action deadlines typically ask applicants to apply in November, and issue admission decisions between December and February. Early Action applications are non-binding, which means that, if you are admitted, you are not obligated to attend, and you can consider other colleges too. One caveat is that some colleges have Restrictive Early Action programs, where applicants are limited in which other colleges they can apply to, and when. At its core, however, Early Action is simply and earlier deadline and an earlier notification date.
Examples of Colleges with Early Action Admission Plans: UW-Madison, University of Michigan, Georgia Tech
Why it makes sense to submit applications early: Though applying Early Action to a college doesn't indicate to the college that it is your first choice, there is some research showing that early action applicants tend to be better prepared academically and more serious about attending colleges than applicants in the regular decision round. Therefore, you may put yourself in a better position for admission if you send in your application in the early action round, rather than regular decision.
Rolling Admission: Colleges that have rolling admission read applications as they receive them, and issue admission decisions throughout the year. For example, if a college receives your application September 15, the college might issue you a decision (admit, deny, or defer) within several weeks. 
Examples of Colleges with Rolling Admission: Marquette, University of Iowa, UW-Milwaukee
Why it makes sense to submit applications early: If a college you are applying to has rolling admissions, it is a good idea to submit your application as early as possible–without rushing through, of course!  Colleges with rolling admissions policies fill up their incoming classes throughout the admission cycle–therefore, there are more spaces available in the fall than there are in the winter or spring. This is particularly true of competitive programs, like business or nursing, where sometimes there are no spaces available as early as November at certain colleges. Applying early also makes it likely that you will hear back from your colleges quickly, as decision times tend to increase over the course of the cycle.
It is not too late to get your applications ready for early deadlines!  Sign up for essay coaching appointments here or inquire about our hourly college counseling appointments. We are also offering essay workshops this fall for both the personal statement and why essays!