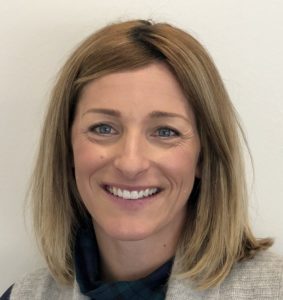 By Liz Jackson – Director of College Counseling
Since March, the COVID-19 crisis has had widespread effects on the college search and application process for the Class of 2021. One of the latest developments was the Common Application's decision to add a new question to the application millions of students will complete over the next few months. 
That's right: The Common App announced last week that it will add a question asking students to elaborate on their experiences this spring amidst the school closures and virtual learning due to the Coronavirus pandemic.
Below is the question applicants will see:
Community disruptions such as COVID-19 and natural disasters can have deep and long-lasting impacts. If you need it, this space is yours to describe those impacts. Colleges care about the effects on your health and well-being, safety, family circumstances, future plans, and education, including access to reliable technology and quiet study spaces.

Do you wish to share anything on this topic? Y/N

Please use this space to describe how these events have impacted you.
The question will be optional and will appear in the Additional Information section of the application.The response length will be limited to 250 words.
So how many essays now?
The addition of this "COVID-19 Essay" brings the total common essays to three: (1) the personal statement; (2) the additional information essay; and (3) the COVID-19 Essay. Each college, beyond these three essays, may ask for additional writing samples, known collectively as "Supplemental Essays." Some students may have none; others may end up writing dozens of essays.
How should applicants approach the essays now?
It is clear that colleges will not necessarily want COVID-19-related personal statements, now that there is a separate section to address the pandemic's effect on the student. The personal statement remains just that – an essay that can help an admissions officer better learn about the student and assess a fit for that college's campus and environment. The additional essay is a great place to talk more about any unique circumstances and academic passions. And, the COVID-19 essay will be there to address just that, the impact of the pandemic on the student.
What if I need more help?
If another essay to write has you stressed out, check out the resources below that can help you strategize about this new development–and all the others associated with applying to college in these complicated times!
Tips for approaching the essay-writing process: https://galined.com/blog/category/essays/
Check out our Galin Guide on writing the "Why" essay–a common supplement essay: https://galined.com/galin-guides/