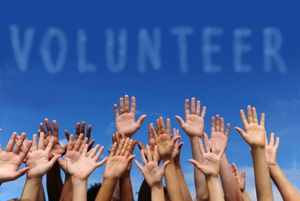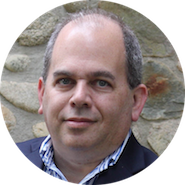 By Dave Best – Galin Education College Counselor
Dreaming of a trip to Costa Rica to teach English to the local children?  Or perhaps an exotic service adventure in Fiji? If you feel that two or three weeks of community service will demonstrate to college admissions officers your passion to serve others, then by all means break out your passport and book your travel.
Personally as a college counselor at Galin Education I recommend that my students follow their passions and interests when selecting community service.  In this way they can authentically serve locally and make meaningful contributions over many months or years, rather than weeks.
Here in South Florida, you do not need to travel overseas to become immersed in volunteer activities. Many highly selective colleges encourage their applicants to become more generous and humane in ways that benefit not only society but the students themselves.  Ethical engagement – especially concern for others and the common good are highly important.
A few examples of local community service our students engage in include:
Meaningful, Sustained Community Service 
For students who emigrated to the United States, volunteering to work with recent immigrants can be very rewarding.  For example through El Sol in Jupiter, students can work closely alongside peers and adults to teach Guatemalan day workers English.  Over many months, and beyond working on language skills, volunteers can inspire these day workers to build a life here in America. Some workers can get ahead by selling their native crafts and teach their skills to the volunteers.
Collective Action that Takes on Community Challenges

A challenge here locally is for people to have a decent and affordable place to live.  Volunteering for Habitat for Humanity, young people develop key emotional and ethical capabilities, including problem solving skills and group awareness, as well as greater understanding and investment in the common good.

Students serve alongside people of all backgrounds to team together to build homes, community and hope. Habitat for Humanity partner families are required to invest a minimum of 400 sweat equity hours of their own labor into the construction of homes before being eligible to purchase their home utilizing a 30 year, no profit, no interest loan.


Authentic, Meaningful Experiences with Diversity

Community service and engagement should also deepen a student's appreciation of diversity.  At Quantum House volunteers serve alongside people from 80 countries and their young children who speak different languages yet smile, laugh and play together.  These families come to America for months at a time and stay at Quantum House to help improve their children's lives often through limb lengthening surgeries.
Aspiring musicians, chefs and teachers typically volunteer weekly and are rewarded by learning about the cultures of far reaching countries globally including Zimbabwe, Vietnam and Germany.  Through service students can see first hand how strong and upbeat kids can be through pain and adversity and gain perspective and truly learn from one another.
Service that Develops Gratitude and a Sense of Responsibility for the Future
Becoming an Eagle Scout is based on a rich tradition of community engagement.  Built on service, scouts appreciate and reflect on the contributions of the generations before them as well as their responsibility to their descendants.  
The Eagle Scout Service Project, or more simply the Eagle Project, is the opportunity for a Boy Scout to demonstrate leadership of others while performing a project for the benefit of his community.