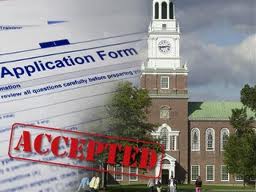 Being "deferred" or "postponed" after applying to college can be gruesome. It is almost a purgatory of sorts: "you are not in, but you are not out, either." And the fact that these students will have to wait longer for that letter is maddening. Some students want to forget about this school, but they need to remember that deferment or postponement is not the end of the world; they still have a chance to attend the college of their dreams.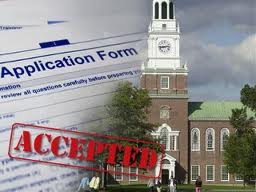 Why does postponement or deferment occur? Individuals could be subject to this process for a number of reasons: (1) grades and extracurriculars were not quite on par with the average of those accepted; (2) the essays were lacking and did not attest to the student's academic ability; or (3) maybe there was a mistake in the application (remember don't wait or rush on hitting "submit"). Most common is that the school wants to see how the student performed his/her first semester senior year (those grades matter a lot!). While students may not know why the admissions committee decided to deferred them, there are still some steps students can take to improve their application and increase their odds of being accepted.
Reach out: Contact the admissions office to receive more information about the deferral. It could be for one of a number of reasons, so it is good to discover where the application fell short. And, at the very least, the student can learn about what the admissions office expects from deferred students.
Senior Year Grades: Report mid-year senior grades and submit any new test scores (if the student needed to retake the SAT or ACT) as soon as they are available. If a student retook a test, they should have the scores sent to the college of choice directly.
More Writing: The student should write a letter reiterating his/her interest in the school, the ways s/he has improved since they applied (grades, extracurricular activities, test scores), and what s/he can offer the school. The student should show their determination to get in, and, in doing so, prove why the school would be foolish to deny them based on their qualifications.
While these steps can be helpful to the deferment status, students still need to realize that they may not get that "thick envelope." Either way, applicants cannot let the deferment or postponement shake their confidence. Students need to do everything they can to increase their chances, and not give up hope!