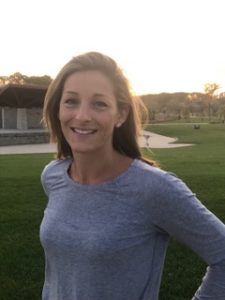 By Liz Jackson
In previous posts, you have learned about the way that colleges track "Demonstrated Interest" and why it will only become more important in the admissions process. In a nutshell, demonstrated interest is a predictor of yield – the likelihood that your student, if offered admission, would ultimately accept and attend. At a recent College Admissions Conference, 500 colleges were surveyed about the importance of demonstrated interest. Over 21% reported that demonstrated interest was of moderate importance. You now know that applicants with the highest Demonstrated Interest scores suggest the best fit to admissions offices.  
It might seem like Demonstrated Interest is just one more annoying box to check in the college application process. I can certainly sympathize with that view! You are busy with homework, activities, and writing supplemental essays. The last thing you want to worry about is whether you liked a college's most recent Facebook post.
However, changing how you think about Demonstrated Interest can make your college search a more fruitful and fulfilling process. Making sure you sufficiently demonstrate interest in your colleges is, most of all, a way to confirm the schools that will be the best fit for you! And here are two more ways demonstrating interest in colleges will help you in your college search process:
Demonstrating interest will hone your interpersonal skills and help you become a better self-advocate.
As intimidating as it can be crafting an email to send to an admissions rep, consider that you will probably have to communicate this way a

lot

in the future.  From professional networking to asking a professor for an extension on a paper, being able to communicate clearly and politely with adults is an extremely helpful skill to develop now.

AND, becoming comfortable advocating for yourself and seeking the information or resources you need is one of the most important skills that will enable your success in college. In my own experience, some of the most helpful people and resources in college were ones I would never have encountered if I hadn't specifically sought them out (hello, librarians and Career Services Office!)
Demonstrating interest may not only improve your chances of admissions at colleges–it can also help you qualify for more merit-based financial aid at some schools.
Remember that the reason colleges assess Demonstrated Interest is to predict which students will attend. If you take the time to show colleges not only what a great student and community-member you are, but also how

interested

you are in coming to their campus, it makes sense that you would be an even more attractive candidate for admission.
The purpose of the college admission process is to find the colleges where you will be happy, successful, and grow to realize your potential. Taking steps to learn more about the colleges on your list by visiting their campuses, reading the emails they send, and reaching out to their admissions representatives will give you a better sense of exactly where you want to be in a few years. Demonstrated Interest helps colleges evaluate applicants, but it also helps you evaluate colleges!