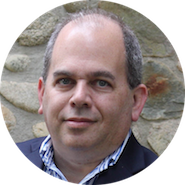 By Dave Best
It takes a lot of work to apply to college. Making good grades, writing entrance essays, and taking standardized tests are all important pieces of your application. However, there are even steps you can take before the application to make yourself stand out to college admissions officers.
First, colleges can't always tell if you aren't interested in going to their school. Applicants typically don't tell, for example, Ithaca College they are a backup plan to the "other" school in town, Cornell. Most University of Miami applicants don't write in their supplemental essay that they have always dreamed of being a Florida Gator.
But colleges do notice if your application is the first time they've ever heard from you. College admissions offices track interest, and for some schools it can influence the admissions decision. Many colleges are very popular; Stanford received more than 25 applications for each seat in their freshman class this year. UCLA even had more than 97,000 students apply.
So within a crowded applicant pool, how do you stand out? The best way to demonstrate interest is to visit campus and take "the official tour."
If that road trip isn't possible with application deadlines approaching, here are five ways to clearly demonstrate interest to colleges you want to attend:
Social media: Like the college's Facebook page. Follow the school on Twitter and Instagram.

Visit locally (or Virtually): Attend a local College Fair, go to the college's table, and fill out a contact card. Meet the local admissions representative if they come to your high school. Arrange an alumni interview if possible. Participate in their online chat for prospective students.

Get on their mailing list: Visit their website and supply your contact information. When they send you college emails, open and read them.

Send thank you notes: After you connect with your regional admissions representative, follow up. Be sincere and genuine in expressing your interest and thank them for investing time with you.

Apply early: Schools appreciate when students take the initiative to apply early action or early decision. That demonstrates a high level of interest and can be reinforced with thoughtful and well presented supplemental essays and optional statements explaining why you want to go to their school.