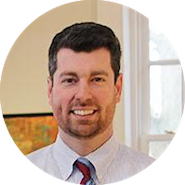 By Pat Walsh
For anyone conducting a thorough college search, the Early Decision question will come up at some point. Many seniors and their families are currently facing the decision of not only whether to utilize Early Decision round but also how, when, and where.
What is Early Decision?
Early Decision is a contractually binding agreement in which you, the student, commit to attend a college if granted admission to that college. In agreeing to be bound by this contract, when you are accepted to your ED school you must withdraw all your other applications and forego the right to stop financial aid packages.
Why would I apply early decision?
Many families choose to apply Early Decision because the student is 110% sure they want to attend. Early Decision is the best way to show a school that you are serious about attending. It should also be noted that applying Early Decision can give you a competitive edge over other applicants.
Is there a competitive advantage to applying Early Decision?
The short answer is that the Early Decision advantage varies by institution. There are a number of colleges in the country where a student could not get into that college without applying early decision. On the other hand there are those colleges where Early Decision doesn't have a statistical impact on admission. One of the benefits of Galin College Counseling is we track this data year to year and have a strong understanding of which institutions offer the most advantageous Early Decision deadlines.
Is Early Decision 100% binding?
The most common loophole in the Early Decision contract is if you apply for financial aid and the award offered is insufficient to make attendance possible. Students may decline early decision but they are also forfeiting the option to attend the College all together.
What is Early Decision II, and how is it different that Early Decision I?
A growing trend among higher education institutions is to offer two rounds of Early Decision. The Early Decision I deadline is typically November 1 with admission notifications going out to students in early to mid-December. Students have two weeks to respond to the Early Decision offer of admission. If they miss the deadline, the Early Decision Admission Offer is rescinded. The Early Decision II deadline is typically January 1 and operates on the same timeline as Early Decision I – students are notified of their Early Decision II admission decision in February and have two weeks to respond.
Now that you have the basic answers to your questions, here are some suggestions on best practices for Early Decision.
Read the fine print: While Early Decision is understood as a binding contract, many schools approach Early Decision a little differently. Take Macalester College where students can get an Early Decision financial aid assessment prior to submitting to the binding deadline.
The Campus Visit is Important: It is strongly encouraged that you visit a college before applying early decision. If timing is an issue and you can't get out for a college visit, an alternative is to have an interview with an admission counselor or alumni. With that in mind, colleges really encourage students to visit before applying early decision. Having worked in admissions for a number of years, I would come across Early Decision applications where the student did not do a college visit. These rare scenarios always made me question whether the student was truly committed to the Early Decision contract.
Figure out if Early Decision is Worth it: As I mentioned, the value of applying Early Decision can change by school. One of the many reasons a College Admissions Counselor is invaluable is because they can advise you on whether applying Early Decision is a good decision. Depending on the school, the competitive advantage is no different than applying regular decision. For other schools, applying Early Decision II has less of an advantage than applying Early Decision I. While the prospects of applying early decision sound great, at the end of the day you want to make an informed decision before committing to a binding agreement.