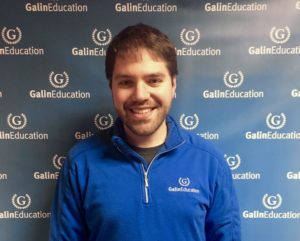 by Dan Marlin
At this time of the year, we're usually a month or so out from the PSAT. But as with everything in 2020, things are different now, so I set out to find out everything you might want to know about the PSAT this school year. Some of these details are the same from year to year; others, not so much. As a rule, students take the PSAT in their high school in their 10th and 11th grade years, with the 11th grade score determining whether they qualify for National Merit. Notifications about National Merit status come out around the start of a student's senior year.
A note before we start: typically, only high-scoring juniors do PSAT prep, as a high PSAT score can lead to National Merit recognition. A score below the National Merit Commended Student threshold (more details on this below) will likely not affect a student's college or scholarship prospects one way or the other.
Structure
I tell my students that the PSAT is like a "mini-SAT" – its structure is almost identical, just with fewer questions per section and slightly easier questions and passages. The PSAT also does not have an essay section.
PSAT
SAT
Reading

48 questions, 60 minutes

52 questions, 65 minutes

Writing

44 questions, 35 minutes

Math No-Calculator

17 questions, 25 minutes

20 questions, 25 minutes

Math Calculator

31 questions, 45 minutes

38 questions, 55 minutes

Essay

No

Optional
Scoring and Selection Index
Most students are familiar with the top scores they can achieve on standardized tests: 36 on the ACT, 1600 on the SAT. The PSAT works a little differently. Yes, there is a top score (1520 – 760 on Reading/Writing, 760 on Math). But what's more important for National Merit purposes is a student's Selection Index. The Selection Index is calculated using the section scores, in the following three steps:
Divide each section score by 10.

Multiply the Reading/Writing score by 2.

Add the Reading/Writing and Math scores to get the Selection Index (maximum of 228).
Here's what that process would look like for an example student who scored 1400 overall with 720 in Reading/Writing and 680 in Math.
Reading/Writing score:

72

. Math score:

68

.

New Reading/Writing score:

144

.

Selection Index: 144 + 68 =

212

.
You might notice that this appears to advantage students with stronger verbal abilities because the Reading and Writing sections are counted separately, but the Math sections are grouped together – and you'd be right. Here's the Selection Index for the same composite score of 1400 but with the Reading/Writing and Math scores from the previous example flipped:
Reading/Writing score:

68

. Math score:

72

.

New Reading/Writing score:

136.

Selection Index: 136 + 72 =

208

.
So now that we have the math of the…math…out of the way, why is the Selection Index important? As determined by the Selection Index, the top 1% of students in each state* will be named National Merit Semifinalists. For the Class of 2021, the Wisconsin Selection Index cut-off is 213. This cut-off is much lower than in the last two years, when the cut-off was 216. It's hard to know whether this lower score is a blip or a trend, and with inconsistent test administrations this fall, it might not become clear this school year, either.
*Except for students at boarding schools, who are grouped with other boarding school students in their region of the country.
Recognition
There are three levels of recognition for National Merit: Commended Students, Semifinalists, and Finalists.
Commended Students: Approximately two-thirds of students scoring above a nationally-defined Selection Index cut-off. This year, that cut-off is 209. Commended students will not be eligible for National Merit Scholarships, though they may be eligible for others.
Semifinalists: The remaining one-third(ish) of students scoring above their state-specific cut-off (in Wisconsin this year, 213). Nearly all semifinalists (15,000 of 16,000) become…
Finalists: Semifinalists must apply to advance to Finalist status and be considered for a National Merit Scholarship. If your senior is a semifinalist, you can review the requirements for the National Merit Scholarship Application here. The deadline for completion is October 7, though the application states that your high school might have a different deadline.
More information about the recognition categories and scholarships can be found at National Merit's website.
Confirming your score *not needed this year*
In previous years, students were required to "confirm" their PSAT score with an SAT or ACT taken sometime between their sophomore year and December of their senior year. Because finding an open test center is so challenging right now, the PSAT is removing this requirement for the class of 2021, according to the Scholarship Application:
"Due to the global pandemic and the resulting lack of available test administrations, SAT and ACT scores will not be required or considered for Finalist standing in the 2021 National Merit Scholarship Program" [emphasis mine].
2020-21 Administrations in the Madison area
Normally, schools have the option to give the PSAT in October; due to the pandemic, the PSAT has opened up a new testing date on January 26.
Source: https://collegereadiness.collegeboard.org/psat-nmsqt-psat-10/k12-educators/psat-nmsqt-dates 
News continues to trickle in from local districts about their plans to administer (or not administer) the PSAT. So far, we know Middleton and Madison Country Day have selected the new January test date. If your student does not attend one of these schools, we would advise that you contact your child's school or school counselor to find out when (or whether) they are giving the PSAT. If your child's school is not giving the test this year, and your child would like to take the PSAT, you can use College Board's search tool to find local schools that are administering the test and/or call around to others to find out if your student can get a spot, though it is not guaranteed – it is unusual for schools to allow outside students to take the PSAT, which might be especially true now as schools try to limit in-person contact. Finally, unlike the SAT and ACT, students can only take the PSAT once in their junior year.
Conclusion
While most students will not be impacted by not being able to take the PSAT, high-scoring students might want to seek out opportunities to take the test if their school is not giving it – National Merit finalist status can bolster an application and lead to scholarship money. You can also speak to one of our college counselors at Galin about opportunities for your child to benefit from National Merit. We will keep an ear out for information about other schools' PSAT plans and update this post accordingly.