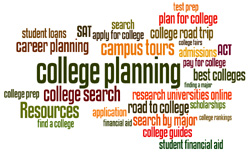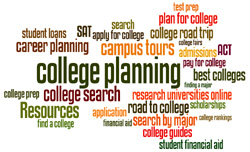 Books, blogs, search engines, financial aid calculators, statistics, scholarship websites. When it comes to researching the college admissions process, the resources available go on and on. For students and families, sorting through all the tools to find the best ones can take a lot of time and effort.
We're happy to offer some guidance! Check out a few of our favorite resources here at Galin Education.
For hearing about students' and families' experiences
Read up on some tips for navigating the college admissions process. Hear it directly from students, parents and college counselors who have been through it themselves.
Washington Post: Answer Sheet & College Admissions
New York Times: The Choice
ParentFurther
For hard facts and professional resources
Dig up some data and get advice from the experts.
National Center for Education Statistics (NCES)
National Association of College Admission Counselors (NACAC)
Independent Educational Consultants Association (IECA)
For exploring majors
Do some self-exploration and figure out what majors schools offer.
College Board Book of Majors
Inventory: iStartStrong
For building the college list
See how schools stack up against each other and whether they'll be a good fit.
College Match: A Blueprint for Choosing the Best School for You and The College Finder by Steve Antonoff
Fiske Guide to Colleges
The Insider's Guide to the Colleges
For a little bit of everything
Try out the financial aid calculators, read student reviews, learn about the ACT/SAT and find colleges that are a match!
College Board
Unigo
College Prowler
Whether students are just getting started or they're trying to make a final decision between schools, these research tools are great for forming a well-rounded understanding of colleges and the college application process. Not only will students start to discover what schools are fits for them, but with a wealth of good resources at their fingertips, families will feel more empowered throughout the entire process.