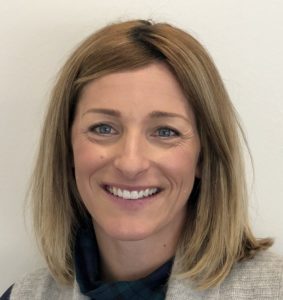 By Liz Jackson – Director of College Counseling
What is Demonstrated Interest?
If you are applying to college, it might be that you've heard that colleges track "demonstrated interest" as part of their evaluations of applicants. Demonstrated Interest (or DI) is the process that colleges use to track the amount of interaction an applicant has had with a school. Essentially, admissions offices are trying to figure out how serious you are about wanting to attend their college. They do this by investigating how much research you have done about their campus, academic programs, student life, etc.  Studies have shown that admitted students who have thoroughly investigated a college are much more likely to attend than admitted students who haven't done as much investigating.
What is the Best Way to Demonstrate Interest?
In a normal application cycle, the strongest way to demonstrate your interest in a college is to plan an in-person visit to see the school.  This serves two major purposes: first, it helps you get a "feel" for the campus and more definitively decide whether it is a place you want to be for four years. Second, it shows a college that you are willing to go to significant lengths to learn about it, (making travel arrangements, signing up for tours, etc.) something you probably would not do for a college you weren't seriously considering attending.
But Wait!  Now I can't visit…
Obviously this application cycle is far from normal, and many U.S. colleges won't be open for visits, perhaps for months to come. So how can you demonstrate interest in a college without setting foot on campus? The good news is that lots of colleges have made it possible to learn a lot more about their programs, students, and opportunities, despite being closed to visitors. In fact, some colleges have developed innovative ways to do virtual research, which could have long-lasting positive effects for students who, for whatever reason, can't make it to college campuses in person. For example, Rice University has begun hosting virtual "Ask Me Anything" sessions where prospective applicants can chat with current students and learn more about student life and campus culture there. Tulane University recently hosted an event that interviewed young alumni who started their first years of college right after Hurricane Katrina and therefore had to begin their freshman years far away from the campus where they thought they would be living–an experience some of you and your friends might be preparing for this fall. More and more colleges are allowing opportunities for prospective applicants to interact with members of their admissions offices, faculties, and student bodies. Here are just a few ways you can take advantage of those opportunities to learn more about the schools on your list and demonstrate interest in them.
Prioritize attending "live" events: For quite some time, most colleges have offered virtual tours of their campuses. These range in usefulness, but recently many campuses have begun providing high-quality and personalized information sessions and tours. Attending these events live allows you to ask questions, and it tends to hold your attention better than a presentation that was pre-recorded.
Follow colleges on social media: This might seem like strange advice, since you are probably often hearing from adults about the pitfalls of social media. However, colleges track their followers and who engages with the content that is posted. Scrolling through the posts from a college doesn't involve a lot of time, and it can give you a sense of what buildings look like at different times of year, what achievements the college really values, or what types of events you might be able to attend if you are a student on a particular campus. Give it a try (and, of course, make sure that your own social media accounts demonstrate strong citizenship!) 
Seek out specific people: This year, more than ever, colleges are offering applicants the opportunity to interview or engage in Zoom conversations with admissions counselors. While these might initially seem intimidating, they are great ways to get a more personal view of the colleges because they are interactive. Interviews also allow you to highlight the strengths of your personality and character, which can sometimes be hard to capture in the written parts of your application. Check out the websites at the colleges that interest you, and see if you can set up an interview or informal conversation with an admissions counselor. Nothing beats leaving a positive impression on the person who will be doing the first read of your application in a few months!  And, for more on interviews, check out our next college counseling blog. Happy college searching!