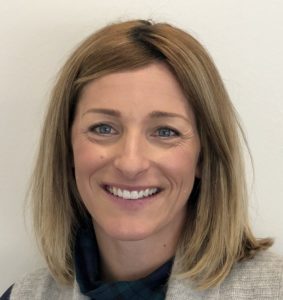 By Liz Jackson – Director of College Counseling
Spring of 2020 has been unusual, to say the least! Juniors, your semester–and even your life–might feel like it has been turned upside down. Looking ahead to summer, you might be needing to revisit your plans, if programs have been cancelled. However, one piece of advice about summer plans remains true this year, even amidst the COVID pandemic: it is a good idea to complete your college applications before your return to school in August or September.
Here are just a few reasons that you should complete your applications this summer:
It gives you time to make your applications the best they can be. 

Completing your Common Application or Coalition Application and supplement essays carefully and thoughtfully will strengthen them and allow you to best showcase your experiences and personal qualities–thus improving your chances of admission at your colleges. There are no shortcuts to completing your applications thoughtfully–it simply takes TIME!  Time is a precious commodity for most busy high school students, so take advantage of the extra time you might have in the summer to fill out your applications with care.

You will want to focus on things other than college applications in the fall.

Speaking of time… your senior fall semester is likely to be very busy. You will probably be embarking on new leadership roles in your activities and taking more challenging classes than before. On top of that, you may have social obligations like Homecoming dances or events to welcome new 9th graders to your school–it is your senior year, after all! One thing you

won't

want to add to the mix is a mountain of college essays. Having completed them in the summer means you will have more time and energy to focus on making your senior fall meaningful and devoting yourself to your classes and activities.

Applying early might improve your chances of admission.

Some colleges have admissions policies and deadlines that advantage applicants who submit their materials early. For example, colleges may have rolling admissions policies for certain programs, like business or nursing, that fill up quickly as qualified applicants apply. Therefore, even strong applicants who don't send in their applications until the winter will be denied admission to these competitive programs. If you complete your applications this summer, you will be ready to submit them early, if that is to your advantage.

Keep your options open, and make room for fall visits. 

As you may know, colleges typically release their supplements to the Common App in the late spring or over the summer. If you have completed the Common App and personal statement, you will be free to focus your efforts on supplements, once those become available. This is a good strategy for managing your time and keeping yourself from getting overwhelmed. Additionally, since your plans to do spring college visits were curtailed, you may be hoping to tour your colleges when it is safe for them to accept visitors again. These visits take time and planning. They may also either confirm your list of colleges or cause you to make some changes. Particularly if you decide to make small changes to your list of colleges based on visits in the late summer or early fall, you will be glad that the bulk of your applications have been completed, leaving more time for last-minute pivots.
We are certainly living through unprecedented times, and it can be challenging to plan ahead with so much still uncertain. However, tackling your college applications early and completing them in the summer is one thing you can do to take control of the college application process. I have never heard anyone say, "I wish I had waited longer to start my college apps!"
Our Summer College Application Boot Camp is a great way to get a head start on essays and applications. In addition, we offer hourly essay support and hourly college counseling appointments. To learn more about the resources available during this time, please click here.