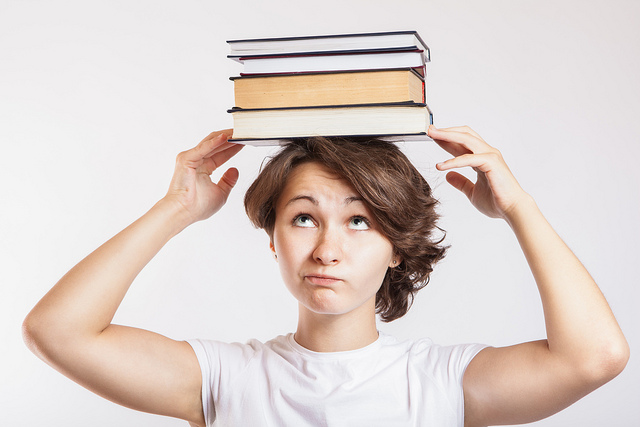 Colleges offer an array of application deadlines for students to choose from these days. While starting early on those applications may not sound appealing, it's likely the idea of being done with the application process earlier – does. It seems that everyone must be applying early these days, but taking one of the early-application options may not be the right choice for everyone. The decision to apply early should not be taken lightly, as it involves careful planning and, in some cases, big commitments. Before students decide on which deadline plan is right for them, here are some definitions and considerations for students and their parents to keep in mind as they decide on whether applying early makes sense for them.
Some definitions:
Early decision: Students apply early and find out their admission decision early. If a student is admitted, s/he must attend the school. Upon applying, students sign their applications to indicate that they are aware that they are committed to attending the college if admitted. Students may only apply to one university for early decision.
Early action: Students apply early and find out early about their admissions decisions, but they do not have to accept admission until the national reply date, May 1st. Students are not bound to attend if they are admitted.
Restrictive early action: Students may only apply to one college early action, but they do not need to respond to the admissions decision until the universal reply date, May 1st. Students can (and should) apply elsewhere with regular decision and non-binding rolling admissions. Students do not have to attend if they are admitted.
Rolling admissions: Students will find out shortly after they apply about their admissions decisions. Applicants who submit their materials early will get their decision early. Students are not obligated to attend if they are admitted.
Regular admissions: Students submit applications by the deadlines set by each school and find out their admissions decisions in the spring. Students must notify colleges of their decisions by May 1st.
Some schools offer two rounds of early decisions. Check the websites for deadlines. The earlier the date, the earlier students need to have their applications ready.
Some things to bear in mind about applying early, especially the binding early decision:
Students applying early will need to have their early applications ready, well, early. Make sure to get started as soon as possible on those applications.
Early decision is binding, so students should not apply early decision unless they are absolutely sure that they would attend if admitted. That means that students should have thoroughly researched colleges and visited the school to which they are applying early. It is highly unadvisable to commit to attending a school—as students do when they apply early decision—without first having seen the school in person.
Students who apply early decision must attend the college if they are admitted, but there is also the possibility that they might be rejected or deferred. For that reason, students must continue to work on applications to other schools. Any applications due before students receive their binding early decision should be submitted.
Once students have been admitted early decision, they must withdraw all applications from other schools that they might have applied to before learning their early decision result.
Students who will apply for financial aid may wish to avoid applying early decision. If students are admitted early decision, they will not be able to compare other admissions and financial aid offers.
Students who apply early action, restricted early action and rolling admissions are not making a major commitment by choosing these options, since they are not required to attend and can make their decisions anytime before May 1st. However, the earlier deadlines mean that students will have to have their applications ready sooner. Those due dates come up fast!
Don't apply early just for the sake of applying early.
Applying early is not mandatory. The early options exist for students who are sure about where they want to attend college. If students need more time to research schools and think about where they want to attend, it's fine to simply apply regular decision. If students are not very sure about a school, it's not worth it to apply there early.
But students who are confident about where they want to attend may wish to apply early.
If your student has done their research and is feeling confident about their choice, applying early is one way to demonstrate serious interest in a college. If students genuinely want to attend a school, especially if financial aid isn't a concern, they should consider applying early.
Can applying early increase my chances of admissions?
It depends on the school. To get a sense of a school's approach to early admissions decisions, check out the college website for details. Students can also ask admissions officers about whether applying early maximizes applicants' chances for getting in.