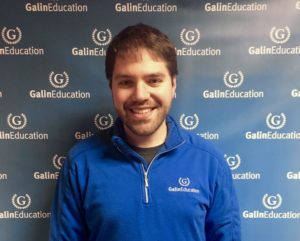 by Dan Marlin
Another month, another series of testing updates. Let's dive right in with some answers to questions you might have.
When does fall ACT registration open?
Unfortunately, this seemingly simple answer has been a moving target this week. Registration did open briefly on Monday, July 27, but the system was overloaded with demand and had to shut down. It was then supposed to open up again on Wednesday, July 29. The latest update is that registration will open on Monday, August 3 at 10:00 am Central. In this update, the ACT also said that there will be some sort of "accelerated fall registration experience" for rising seniors who had their summer tests canceled, which will be communicated via email. 
As a reminder, the ACT has added extra testing dates in the fall to accommodate the anticipated demand from students who had their tests canceled in the spring and summer:
| | |
| --- | --- |
| September test dates | October test dates |
| Saturday, September 12 | Saturday, October 10 |
| Sunday, September 13 | Saturday, October 17 |
| Saturday, September 19 | Saturday, October 24 |
| | Sunday, October 25 |
What is the latest on the big ACT changes?
Okay, you probably weren't wondering about this particular question, but the answer is important. The ACT had long planned to offer computer-based testing (CBT) starting in September, but it was already going to be a heavy lift for sites to become CBT-ready. To prioritize giving the test to as many students as possible, the ACT has decided to postpone the roll-out of computer-based testing, as they did earlier this summer with individual section retesting. Therefore, the fall ACT exams will be administered as pencil-and-paper tests as they have been in the past. At this time, it is unclear when exactly CBT or section retesting will become available. However, in the same statement announcing the postponement, the ACT messaged plans to provide "a remote proctoring solution, allowing students to take the test online, at home or at other safe and convenient locations in late fall/early winter."
Should my student also consider the SAT?
So far, I've talked only about the ACT, as the vast majority of our test prep students are preparing for that test. And if your student is a senior who hasn't done any SAT prep, it's probably best to stick with the ACT; much of the content tested on the ACT and SAT is similar, and nearly all colleges and universities will accept both exams. However, the few differences can be substantial, so if your student is in 11th grade or below, here are some things to consider:
Is my child particularly strong with math, especially more complicated algebra, or does my child struggle with/dislike geometry?

The SAT focuses heavily on algebra, sprinkling in geometry concepts and combined algebra/geometry problems.

Does my child do well with reading comprehension but have difficulty with the time crunch on the ACT?

Compared to the ACT, the SAT has an additional reading passage, and the content of the passages in the SAT Reading section tends to be more challenging. However, the SAT gives students much more time, 65 minutes to complete its 52 questions (as opposed to the ACT's 35 minutes for 40 questions). 

Does my child struggle with or dislike science?

The SAT does not have a dedicated science section, instead including occasional charts and graphs across the other sections.

Did my child do well enough on the PSAT to try for National Merit?

The PSAT is essentially a mini-SAT, with slightly easier content and fewer questions, and we often will use SAT materials in our PSAT prep. So, if your child already plans to do PSAT prep, they may want to consider trying the SAT, as the structure and content will feel very familiar.
Finally, a note on SAT Subject Tests: while several competitive colleges usually recommend that students take SAT Subject Tests, this year, many schools are no longer doing so, citing the need for students to prioritize the regular SAT. It is often preferable for students to take SAT Subject Tests in the spring, as they tend to line up well in terms of content and timing with common AP courses. As always, it is best to talk to your college counselor if you're curious about the requirements of the schools on your list.
What should I know about Test Optional policies right now?
This alone could be the subject of an entire blog post (and indeed, it has been!) You've probably heard or seen that many schools have decided to go "Test Optional" for the Classes of 2020 and 2021. From a practical perspective, if students are quite literally unable to sit for an ACT or SAT, it doesn't make much sense to require them to submit scores. But we often point out that "Test Optional" does not mean "Test Blind." That is, schools will still consider scores from students who submit them. Furthermore, certain majors or individual schools within colleges still require ACT or SAT scores and scholarships may also come with ACT or SAT requirements, as well. And strong test scores can be another way for students to stand out, especially with COVID-related shifts to pass/no-pass grading and cancellations of activities and sports.
So how should my student prepare for testing in the fall?
Many of our current students who started with test prep before COVID have already adjusted their plan of study. In addition to any new plans for sessions, we're recommending that students continue to take regular practice tests. We also have a litany of free virtual review sessions, covering all of the sections of the ACT, which we're offering on Tuesdays and Thursdays leading up to the September ACT dates. Do not hesitate to reach out to your child's tutor, or to our team, if you have any questions about how best to proceed. And of course, we will continue to provide updates as necessary.