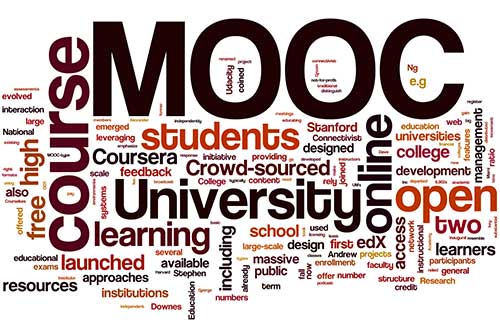 There has been a lot of hype and discussion recently around "MOOCs" or "Massive Open Online Courses" in higher education news, blogs and social networks. To shed some light on what MOOCs are and their benefits, here is a brief guide:
A MOOC is a free, online college course that is large in scale and available online.  In addition to traditional course offerings, such as required readings, videos and problem sets, MOOCs allow students, teachers, and Teaching Assistants (TAs) to build a virtual community. While MOOCs are growing in popularity despite being existing since 2008, most students cannot receive credit for these courses. That being said, The American Council on Education (association of college presidents) has discussed offering credit for certain MOOCs.
How they are offered?
In order to offer MOOCs, colleges and universities partner with companies such as Udacity, Coursera, or edX that provide and service the courses online by partnering with universities. According to Inside Higher Ed, some services, such as Coursera, only "offer classes from elite institutions," or those that are a part of the Association for American Universities to ensure that students only get the best educational experience.
What classes exist?
With offerings ranging from introductory to advanced levels, classes vary from computer science, cryptography, greek mythology, psychology, and even environmental studies. On websites like Coursera, courses are also offered in different languages.
Why should high school students care?
While few colleges actually offer credit for MOOCs if you pay a fee, the majority of MOOCs only require an internet connection and free time. Credit or no credit, MOOCs give high school students an opportunity to explore a potential major or subject area that they are planning to pursue in college. Furthermore, partaking in a MOOC gives high school students a chance to experience a college curriculum and learn from professors at top-notch institutions, including those from international, ivy league, state, and liberal arts colleges.