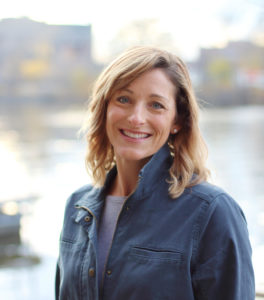 By Liz Jackson
Did you know that…
The University of Arkansas-Monticello's mascot is the boll weevil?

How to Get Away with Murder

was filmed on Bryn Mawr's campus?

At Augustana University, students are awarded university-issued "Viking points" for attending career fairs, resume workshops, or meetings with career advisors?

Brandeis has three chapels on campus that never cast a shadow on each other?
Odds are that you are probably not specifically seeking colleges with unusual mascots or traditions. But, you are probably looking for colleges that will best match your learning style, your family's budget, and will help you achieve your career goals. There are literally thousands of colleges in the U.S., and many different colleges can be a good match for you. Here are a few suggestions for how to frame your college search. And be sure to join College Counselor Steve Schuetz for our parent chat on February 11 on how to search for colleges!
Consider the diversity of the student body: Much of your college experience will be influenced by your classmates, roommates, teammates, etc. So it makes sense to think about who those people will be! It is helpful, in particular, to consider the geographic diversity of a college's student body. Attending a private college in an urban location is likely to expose you to students from a lot of different hometowns and even home countries. On the other hand, many state public universities draw the vast majority of their students from the states in which they are located. 

Consider the college's curricular requirements: Have you been set on a particular career or college major since kindergarten?  Or are you undecided about what you want to study?  Do you like focusing completely on one subject, or do you prefer having a variety of subjects in any given day or week?  Colleges have a variety of different curricular requirements–some make students take several courses in each of a set of curricular areas, while others have no distribution requirements at all and allow students to take only courses they want–even all their courses in one subject! These curricula suit very different personalities and interests, so make sure you give some thought to what suits you, and incorporate curriculum and distribution requirements into your college search criteria! 

Don't overlook your "likely" schools: It's important for all students to apply to several schools where they are likely to be admitted, to ensure they have choices at the end of the process. While some students don't give much thought to their likely schools, it's a mistake to take them for granted. In fact, your likely schools are ones where you could be invited to join the Honors College, or where you might earn a merit scholarship–both opportunities that can shape your undergraduate experience and make it the most meaningful. 
Hope to see you at next week's parent chat to talk about all these tips and more!  Register here.