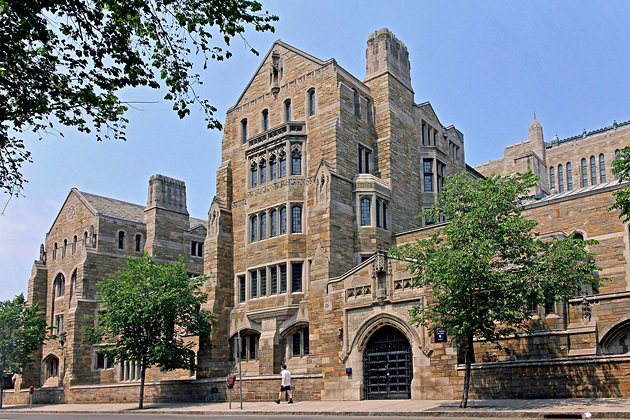 Are you a highly-motivated, intellectually curious student looking for a challenging and rigorous education combined with a close-knit community and personalized attention from professors and advisers? If so, an honors program may be for you. Honors programs or colleges, which are often on larger research campuses, combine the personalized attention of a small liberal arts college with the range of opportunities and resources of a large university. Honors programs may also provide world-class educational experiences at a lower cost than private universities. Students looking to live the life of the mind would do well to include honors colleges/programs on their college lists. Read on to learn more about the honors program option.
-> Admission to honors programs or colleges varies by university. Some have students apply directly to the honors college, other schools invite students to participate based on and still others can apply to participate once they arrive on campus. For specific details on honors options, check with the schools.
-> Honors programs or colleges are generally far smaller than the large campuses on which they exist. Students can expect to participate in smaller classes and have more interactions with their professors. Often colleges have special seminars or courses for honors students to take. In addition, there are often options for students to do special study-abroad programs, conduct research as undergraduates alongside faculty.
-> Honors programs are intellectually rigorous, have more requirements and generally emphasize interdisciplinary course work—learning about topics from multiple perspectives and drawing connections among them.
-> Can't decide whether to opt for a liberal arts college or a research university? Honors programs allow students to get the best of both worlds: they provide highly-motivated students with a tight-knit community, which means that students will get to know their classmates and professors well. At the same time, students will have access to all the benefits of a large research college—cutting edge research and facilities, more options for majors and courses, lots of options for extracurricular activities and socializing.
-> In addition to closer relationships with faculty, usually students in honors programs will have access to special advisers and/or peer mentors.
-> Many schools have living-learning communities for honors students that invite students to do activities together. Honors colleges/programs may also have special Freshman Interest Groups (For more on living-learning communities and FIGs, see http://galined.com/archives/living-and-learning-in-college and http://galined.com/archives/transform-your-research-university-experience).
-> Honors students may receive special consideration in course enrollment.
-> Honors programs often include service-learning and civic engagement components as well.
-> Students have the chance to engage in their own original scholarship by writing an honors thesis. They may also access early opportunities to research alongside professors.
-> Students who apply to foundational colleges, where their test scores and grade point averages are well above the campus averages may not only be invited to participate in honors programs but they might also receive scholarships to do so. (For that reason, it is a good idea to give so-called "safety school" applications the same amount of care and attention that "reach" schools receive.)
-> Some colleges require that students fill out an additional application and write one or more additional essays.
-> Admission to honors programs is competitive and based on high-school performance and test scores, but admissions requirements vary by school. To find out what the specific requirements are, check out the school website.
-> Students who do not matriculate into the honors program/college on their campus freshman year may have the option of applying as a sophomore. If students wish to apply as sophomores, admission is usually based on freshman year performance in college. Students will need to consult the university requirements to determine when to apply and what the requirements are.