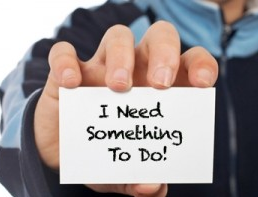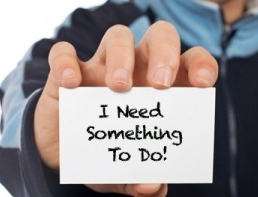 Summer is upon us and students are getting into the swing of their summer lives. When planning summer activities ahead of time, it can be hard to tell how full a student's schedule is going to be. Now that students have a feel for the pace of their summer, it's time to fill in the gaps.
Unexpected free time often opens up as summer progresses and students can be at a loss as to what to fill it with. This results in "boredom" – the dreaded killer of summers. Here are some activities that students can work into their summer to combat boredom and fully utilize their extra time!
Experience-building activities
Reading – Whether students are reading for homework, pleasure, or to challenge themselves intellectually, reading is great for staving off the summer brain-drain.
Getting a job – It's still not too late! 4th of July sales and the back-to-school rush are busy times for retailers and many are looking for seasonal help. Make that money!
Volunteering – Non-profits are always looking for more help. Students can take a few hours out of their week to volunteer for a cause they believe in.
College focused activities
College Essays – For rising seniors, summer is the perfect time to tackle the first drafts of their college application essays. It takes the pressure off when they start piecing together their applications in the fall.
ACT/SAT Prep – Rising juniors and seniors can get ready for the upcoming ACT and SAT season. Get a tutor, take a course, buy a book – anything to get properly prepared.
Research Colleges – Putting together a list of colleges is a long process that involves investigation. Students are figuring out what they want and discovering which colleges offer these things. Look for a future post where we'll discuss the ins and outs of doing research!
We're not suggesting that students book up every hour of everyday during their summer vacation. However, filling in some of that new-found time can really help students get ahead in the college application process, whether they're sophomores looking for something meaningful to do or they're seniors on the brink of college application season.