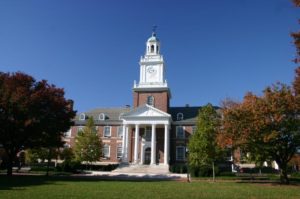 College visits are an important part of the college selection process. This spring, thousands of students will begin traveling across the country to check out college campuses. With thousands of schools to choose from, deciding on which campuses to visit can be mind-boggling. And, sometimes, students are just so overwhelmed that they may seem completely disinterested. Don't worry – they will thank their parents later for giving them the opportunity to see a college up-close-and-personal. Below are some suggestions on how to choose colleges to visit:
1. Limit the number you visit: I recommend students see no more than two colleges in a day or three/four colleges in a single trip. If you do a marathon trip, it is likely that you'll have limited time on each campus and not get a full picture of what it has to offer. Also, college campuses can start to look very similar after the third or fourth one in a weekend.
2. Diversify: On a first college trip, students probably do not know the type, setting, or size of school they may want to attend. It is important in these initial college trips that you plan to see a variety of schools – this may help the student completely rid of a category of school or open them up to a group of schools he or she never considered. See campuses of varying size (student population), location (city, suburb, rural), and setting (full campus, integrated into town, mixed in a city). Just because a school is in a city doesn't mean it lacks a campus "feel." Similarly, schools that are just outside a city may have access and significant student activities occurring in the city.
3. Geography: This is probably the toughest part about planning college visits. Where in the country should you go? Obviously, going to the Northeast corridor (Boston to DC) provides opportunities to see hundreds of schools – and perhaps you don't even need to rent a car. But, in the Midwest or South, a car will be necessary and the schools are spread out a bit. Ohio has many schools within driving distance of each other; Wisconsin, Illinois, Minnesota, and Iowa all have great schools that are spread relatively far apart.
Planning visits is difficult. One great resource I've found is SmartCollegeVisits. They help with planning the trip, but also have some great advice on their blog.