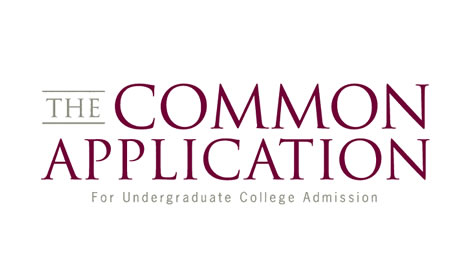 About a month ahead of schedule, the Common Application has released its new crop of essay options. As I mentioned previously, the Common Application has been working on an entire revamp of its site, including these new essays. Also included in the redesign plans are the further restriction of words/characters, the elimination of the "Additional Information" upload, and other areas that allow students to better express themselves. My opinion on this remains quite negative, as it puts college admissions more on a path of analyzing numbers and demographics rather than students' unique backgrounds and experiences. But, the colleges (especially Top 100 schools) may make up for the lacking information by asking additional essay questions or allowing uploads on their supplements. This will add to an already burdensome process where each school devises its own question as opposed to a general essay or upload for all schools.
Another interesting move is that the Common Application has increased its word limit from 500 to 650 words. In the past, the 500 limit was more of guideline. It is clear that, now, that they will not allow anything above 650 words. In an email to counselors the Common Application said, "While not specified here, the online application will make clear that the word limit will be enforced." This may mean some sort of word count (which will include words like "I" and "a"), or a character count based on average word length.
The essay questions are below:
Some students have a background or story that is so central to their identity that they believe their application would be incomplete without it. If this sounds like you, then please share your story.
Recount an incident or time when you experienced failure. How did it affect you, and what lessons did you learn?
Reflect on a time when you challenged a belief or idea.  What prompted you to act? Would you make the same decision again?
Describe a place or environment where you are perfectly content. What do you do or experience there, and why is it meaningful to you?
Discuss an accomplishment or event, formal or informal, that marked your transition from childhood to adulthood within your culture, community, or family.
As predicted, the essays are generic enough to cover most students' stories. But, my fear is that students will first choose a topic and then struggle with coming up with an answer. As I always suggest, students should brainstorm their stories and see if one naturally fits (with some tweaking) into the topic. With the exception of the first topic, the topics ask for a specific event. It will be very tough for students to convey their personality and unique qualities through a single event. It provides a very narrow view of their lives. But, with the extra words, there is definitely some room to pull different life experiences into the main story through flashbacks, introductions, and/or conclusions. I have a feeling the first topic will be very popular as it is the most open and somewhat mirrors the old "Topic of your choice" essay.
My thoughts aside, the early release of essay topics, the strict word limit, and lack of additional uploads make every word in the required essay that much more meaningful.