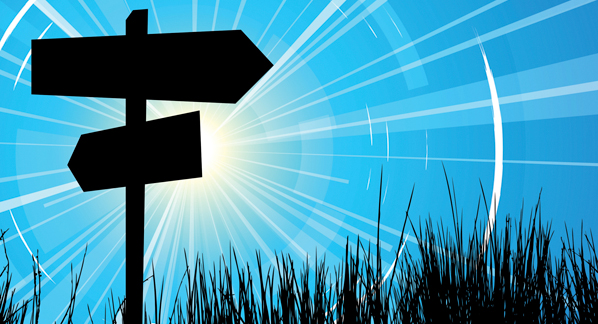 When acceptance letters start to pile up, students are often thrilled that multiple colleges are vying for their attendance. However, when the May 1st deadline starts looming and the reality that students have to choose between these options sinks in, what seemed like good fortune can make choosing a college that much harder.
Each student has a different set of criteria for what they want out of their college. They need to decide which school, for them, brings the most to the table. This is a tough decision with numerous factors involved. Through a blog post we can't tell students the school they should attend, but we can outline the steps to help students through the process.
So, how does a student choose between a number of great colleges?
Revisit their preferences
As students researched and toured campuses, they discovered which types of colleges they prefered. Along the way, it's not uncommon for students' preferences to evolve, especially between the time they initially put together a list of potential colleges to when they finally hear back about the status of their applications. After they know where they've been accepted, it's time to take a second look at what they want out of a college.
What are their feelings on…
Location

Size

Majors offered

Availability of special programs (study abroad, that exclusive art program, internships etc.)

Extracurricular activities

Campus culture
Reevaluating what students want and believe is important makes it easier for them to see what new questions they should be asking about potential schools.
Do some last-minute data collecting
To discover what sets each school apart, students should do additional research and really dig deep into each one. With their reevaluated priorities, students have an idea of what they want and can take a closer look at each college to see how it measures up.
Students should read as much material as possible from diverse sources. Make sure to visit official college websites, read student publications, guidebooks and utilize what the internet has to offer in the way of blogs, reviews and forums.
Below are a few online destinations to help students broaden their perspectives on the schools they are considering.
Sites that provide the inside scoop from college students…
Sites that are great for digging up data…
Sites that have a little bit of everything…
Visit/revisit top school choices
After they've sent out their acceptance letters, schools typically put on events for their admitted students. It's an opportunity for colleges to woo students by inviting them back to campus or to a reception held in a local area. For undecided students, these events offer the chance to ask specific questions and fill in any gaps in their knowledge about that particular school.
For example, Northwestern University offers "Wildcat Days" for admitted students.
There students can …
Take a campus tour

Interact with fellow admitted students

Attend open houses

Listen in on information panels

Talk to faculty, current students, admissions counselors, coaches etc.

Sit in on a class

Participate in an academic preview of the school they were admitted to
Admitted student days offer an exciting opportunity for students to gain first-hand knowledge, to investigate what they may have missed the first time around and to ask those last few burning questions.
Take a look back at College Visits: Finding a Good Fit  for some pointers on how to get the most out of a college visit.
Contact admissions counselors
Admissions counselors are valuable resources and often under-utilized by students. They are knowledgeable in a wide range of topics and when their extensive knowledge is exhausted, they can connect students with other individuals on campus to speak with.
Students can find out who their admissions counselor is by searching in the admissions section of a college website. There they will most likely find their counselor's profile and contact information.
Admissions counselors are prepared to answer whatever questions are thrown their way.
Students can ask them about …
What makes that college distinctive

Specific academic programs

Financial aid packages

What kind of career planning is available

The relationship between students and faculty

The rate of students transferring out

Any other detailed question that will help students make their college decisions
Don't be afraid to ask admissions counselors the nitty gritty questions. They understand that choosing a college is a strenuous process with many factors involved. Counselors are ultimately there to help and admitted students don't have anything to lose by asking tough questions.
Compare
Students should take a tally of how well each school fits their criteria. Coming up with a system, whether it be making score cards or filling out a spread sheet, will make the process of collecting and comparing data much easier.
When comparing schools, it's also important to think about which aspects carry the heaviest priority. Perhaps it's more important for a school to have a strong music program than a rugby team or to have an active Greek system than a small campus.  Knowing what a student values most and where each school stands on these requirements makes the decision process more straightforward.
One of the big factors to consider when comparing schools is how much financial aid has been offered. Students and families should consider the importance of financial aid in their final decision and discuss the costs and benefits of choosing a less or more expensive school. Financial aid is only one piece of the college puzzle but it can definitely carry a lot of weight.
We've said it before and we'll say it again – it all comes down to fit and there are many good fits out there for each student. Of course, choosing a college is a huge decision, and a stress-inducing one at that, but it's also important to realize that college is what students make of it. By applying to a variety of good-fit colleges, it's likely that wherever a student ends up, s/he has the potential to build a college experience that s/he will love.