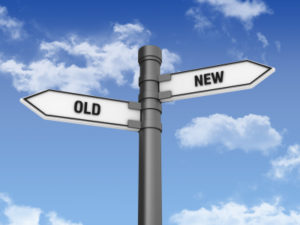 Come Spring 2016, the new SAT will be embarking on its maiden voyage. Redesigned, revised and revamped, the new SAT will be quite different from it's current version. Designed to be more closely aligned with what students are learning in school, the SAT is becoming like the ACT in many ways. There's a larger focus on "real world" application and evidence-based questions. The test has done away with the scoring penalty for wrong answers, with much of the SAT vocabulary words and has made the essay optional.
These extensive changes will alter the way students choose which tests to take in the future. Read on for the details students and families should know about the SAT as they go into the 2015-2016 test prep season.
What is changing?
Below are some key differences between the current and redesigned SAT…
Current SAT
Redesigned SAT
Testing time
3 hours and 45 minutes
3 hours (plus 50 minutes for the Essay [optional])
Essay
Required
Given at beginning of test
25 minutes to write
Optional
Given at the end of test
50 minutes to write
Scoring penalty
1/4 point deducted for every wrong answer
No scoring penalty
Answer choices
5 answer choices
4 answer choices
Scoring
Out of 2400
Out of 1600
When is it changing?
The SAT will be changing mid-school year, meaning rising juniors (the class of 2017) will need to think about whether they will prepare for the old version, the new version or take the ACT instead.
How much is changing?
Each section of the SAT is undergoing changes. Because a full new SAT hasn't been released yet, it's hard to know exactly what the test will look like. However, we do know how the content will be changing.
Here's the breakdown…
Reading Test
4 passages + 1 paired set of shorter passages
Passages will be taken from previously published works of literature, history/social studies, and science selections. (ex. Gettysburg Address)
Emphasis on supporting answers with evidence from text
May include graphs, tables, and charts

Writing and Language Test
Very similar to ACT English section
Vocabulary questions based on text instead of memorization
Includes graphs, tables, charts

Math Test
1 section with calculator + 1 section WITHOUT a calculator
More focus on math fluency, multi-step problems, and building equations
More "real world" application in science, social students, and career

Essay (Optional)
50 minutes
Students are asked to read a passage and write an essay analyzing its argument.

The test prep season of 2015-2016 will be a time of transition and being informed of the changes occurring will help students and families navigate that transition. Even though the SAT is changing, the importance of test preparation remains the same. Students should come up with a plan when it comes to choosing and preparing for the tests they need for college. Properly preparing will help students get the best scores they can and take some of the stress out of the process.