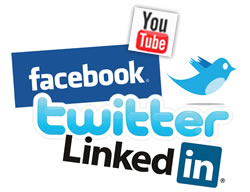 A student's internet presence has begun to play an increasingly more important role in his/her college application. With the popularity of tools like Facebook, Twitter and Pinterest, colleges (not unlike many employers nowadays) have begun reviewing applicants' online presence as part of the admissions process. In a study released last month, Kaplan Test Prep found the following statistics:
Google: 27% of admissions officers searched Google for information about an applicant (up from 20% the year prior);
Facebook: 26% of admissions officers checked Facebook (up from 20% the year prior); and
RESULTS: 35% of admissions officers said that something they discovered online negatively affected an applicant's chances of getting in (up from 12% the year prior).
So what are admissions officers looking at that could lead to a rejection? The study indicated writing containing plagiarism or vulgarity and photos showing alcohol consumption or other illegal activities topped the list. They also cited photos that "made them wonder" led to a negative effect on the decision (read: not quite illegal, but inappropriate).
Parents, although often forbidden from viewing their child's Facebook or other profiles, need to be vigilant in communicating to their children about the importance of maintaining their online reputation. I do not advocate for parental snooping in order to "catch" children doing bad things or posting inappropriate content; I'll leave that to the parenting experts. At the very least however, parents need to talk to students as early as middle school about what it means to post something online. Here are a few specific topics to incorporate into your chat:
First and foremost, don't engage in or be around illegal or inappropriate activities.
Just because your parents can't see your profile, doesn't mean others can't. People in your "network" or virtually connected to you in some other way may have access. Admissions offices are filled with students, perhaps some of your friends of high school classmates. AND just because you change your name on a site doesn't mean others can't figure out who you are.
De-tag yourself from any "unflattering" photos, events, or quotes. If you wouldn't show it to your parents, don't be tagged in it. Better yet, talk to your friends and let them know you'd prefer certain photos not be uploaded if you thought they might make you look bad.
Refrain from using profanity or obscenities in statuses, tweets, etc. Rather, if writing is one of your strong suits, use these social media outlets as a way to appropriately provide well-thought-out commentary on topics you find particularly interesting. Be creative and take the opportunity to develop your writing voice.
Post things that highlight your interests and experiences. Not all social media is bad if used strategically. If admissions officers are looking for you, then show them things that will impress rather than shake their heads. That time you volunteered at a special needs camp or video from your state-championship soccer match are great examples. Share current events or articles on through your social media spaces to show how engaged you are with what's going on around you.
Make sure your privacy settings are correct. Don't use privacy settings as a secure way to block content. This is the option of last resort. If you cannot get rid of something inappropriate you've already posted, make the content as private as possible. Remember, your closest friends may be the only ones you allow to view content, but they can share material with their friends, family, and the world.
Don't forget other, more difficult to privatize sites, like YouTube, Flickr and Tumblr, are open to inspection. Some of these don't guarantee total privacy, so it's better to steer clear of these networks all together.