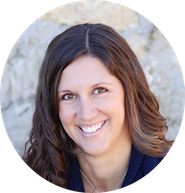 Kelli Richards, College Counselor
"What are you planning to study in college?"
Some people assume that if you are applying to college you should have a major in mind. I don't think that a high school senior should definitively decide his or her major before entering college, but the high school years are a great time to begin exploring and narrowing down majors and fields of interest. High school students are constantly asked this question—"What's your major?"—as they pick courses, fill out college applications and finally choose courses at college orientation. So, why not start exploring now?
Take some time to reflect on your interests and strengths and how those play into who you are and what you enjoy. Work with your college counselor at Galin or your high school counselor to do some career exploration. You can also use online resources to see how your skills and interests relate to careers.
Once you have a few careers that sound interesting, take some time to research them and gain experience. You can research careers online. One place I find helpful is the College Board website, which allows you to find careers based on intended majors and vice versa. Then, try to find real people, like family or friends, that have careers in this area. Ask them to spend an afternoon doing a job shadow, or possibly gain some work or volunteer experience. Not only does this add to your application, but it also gives you some valuable insight as you begin your career journey.
You will find that many research universities, like the University of Minnesota, admit by major, so having some insight and experience into your interest area only strengthens your application. Additionally, many schools ask additional essay questions that will require you to elaborate on your major of interest. Students find it easier to talk about their interest area when they have experience to draw on.
So, whether you are going to be a freshman or a senior, start to explore your interests and gain experience and insight into a field! Investing the time now will pay off in applications, throughout college and beyond.