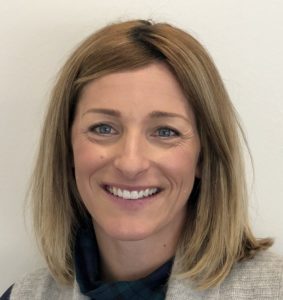 By Liz Jackson – Director of College Counseling
Those of us in Madison received some important news last week from the big university here in town: UW-Madison will be test-optional for the upcoming admission cycle. For some prospective applicants, this was welcome news. But test-optional admission policies can be confusing and are widely misunderstood. This week we're exploring what will matter more in a test-optional admissions process.
The Rigor of Your Coursework: 

In an admission review process where some applicants provide standardized test results and others do not, admission offices rely on GPA's and grades more heavily. But because of the array of GPA scales that high schools use and varying policies regarding grade weighting, it is challenging for admission offices to distinguish between, say, a 3.7 GPA at two different schools. Therefore, admission offices are much more likely to consider the rigor of the courses students took and the letter grades they earned, than to rely solely on a GPA number. One way you, as an applicant, can convey your academic prowess is through earning excellent grades in the most challenging, yet appropriate, courses you can take at your high school. While a 3.7 GPA might mean two different things at two different high schools, an "A" in an AP course shows a college admission office that you are capable of succeeding in a challenging academic environment. So make sure that you are challenging yourself in the subject areas that interest you–especially during your senior year!
7th Semester Grades: 

Speaking of senior year . . . some college counseling professionals are predicting that 7th semester (senior fall) grades will be more important this year than ever in determining a student's chances of admission at a selective college. Because many high schools went to a Pass/Fail grading system in Spring 2020, colleges may have a harder time determining whether a student's academic performance is improving, remaining consistently strong, or (hopefully not!) declining. For students who are borderline for admission at a university, the admission office may wait to make a decision until it can review 7th semester grades. Therefore, it is more important than ever to stay focused on your studies in senior year and to do your best to earn your highest grades yet.
Essays: 

College essays play an especially important role in admission decisions in a test-optional environment. Essays have always helped colleges get a better sense for applicants' personality, values, and creativity. But this year essays will be even more important. In a test-optional environment, where many applicants will not have letter grades to report from their junior spring semester, colleges will be using essays not only to get to know applicants better, but also to assess students' writing skills and abilities. It will remain important to highlight who you are and what makes you unique, and it will be extra important to consider that your essay will also be used to evaluate whether you are ready for college-level writing. Make sure that you get help proof-reading your essays and that you dedicate enough time to brainstorming different topics and outlines. Remember that most colleges require not just a personal statement, but also supplement essays. A well-written supplement essay tells a college that you are very serious about your interest in the college–so don't neglect the supplements!
Teacher Letters of Recommendation: 

Letters of recommendation from teachers who can speak to your academic skills and how you contribute to a classroom environment will play an outsized role in this year's admission process at many colleges. Letters of recommendation help admission officers to distinguish among applicants who may have all earned grades of "Pass" in a class but who may have displayed varying degrees of engagement, diligence, and maturity. The most important way to ensure that your teachers have lots of good material to include in their letters is to be a hard-working student who is polite and seeks to collaborate with others. At Galin, we recommend that students write short letters or emails to their teachers requesting recommendations. In those emails, you should remind your teachers of work you did in their classes that made you proud; of what challenges you overcame; of specific skills you gained; and of what you enjoyed most about their classes and teaching styles.
Devoting time and thought to some of these non-numerical components of your college applications will help you put your best foot forward as you navigate what will certainly be a different application cycle from years past. Good luck!