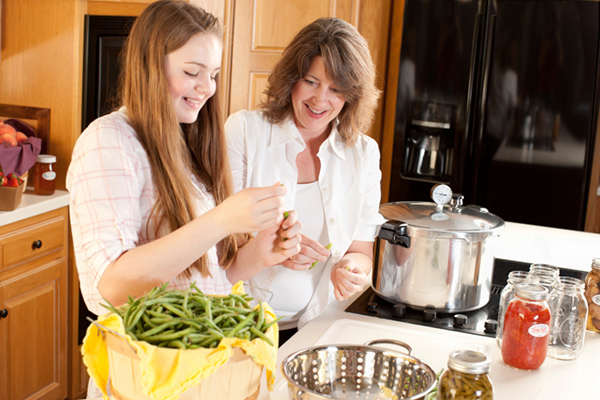 By Brenda Ward
College Admissions Counselor at Galin Education
Many of our Galin families are looking forward to welcoming home their college freshmen for a long winter break. As it was for Thanksgiving, that freshman is likely to get the VIP treatment—the favorite meal, extra tail wags from the family dog, and smiles instead of smirks from the still-at-home sibling.
But the winter break is different from Thanksgiving—it's long–weeks instead of days. Both the freshman and the family will sink into routines after the first few days of celebrating the homecoming, and it's worth thinking about what those routines might include.
Think of the first couple of days as the return landing. The freshman has just completed an emotional week or two, including a round of final exams. Sleep has likely been sacrificed, and the first priority might be snoozing until noon or later. While this kind of sleeping pattern may disrupt family life after a week or so, it might be tolerated and even therapeutic for a day or two while the student readjusts the internal clock.
Parents often can't wait to hear all the details of college life, but having deep, meaningful conversations about the results of the first semester and the student's future are often not welcome in the first few days. There will be time and car drives and walks in a week or two, and your college student might be more receptive to your questions after he or she has had a week to step away from the stress of final exams.
Likewise, parents are often eager to catch up with their student's high school friends, but the dynamics of the peer group might have changed. Maybe many of the friends went off to the same college together, and your student has to re-establish place. Or maybe your student has really connected with new campus friends and is less interested in what former friends are up to. Parents might want to delay the friends conversation until it comes up in a natural and casual way.
Your student might seemed changed—a new haircut, a different style of dress, an opinion that seems outrageous or out of character. Is the student really changed or just anxious to communicate that it's not life in high school any more? Many of these expressions of self can be tolerated if not encouraged. After all, college is about exploration of new ideas.
Perhaps the family has evolved—sister has a new boyfriend, little brother has taken over the basement, mom has a new job. The returning students will not only have to adjust to these changes, but to the idea that life goes on—even when he or she is not there!
There are some issues that are more challenging to resolve as time goes on, and these involve behaviors that hamper the flow of family life. While returning students enjoy personal freedoms and indulgences at college and may stay out until 3 a.m., a nocturnal waking cycle will likely cause problems in the household if it's practiced for more than a couple of days. It's reasonable to expect some compliance with family routines and expectations when the student is home for more than a week.
Family members will return to work and school, but not the college student. He or she will need something to do, some structure to fit in with the flow of family life. Is there a project that the student is willing to take on? Can the student be responsible for some simple routines like picking up siblings after school? Maybe the college student would be willing to cook some meals and shop for groceries. Are there grandparents or cousins to visit? The trick is to find something that is authentic, truly helpful, and reasonable in expectation.
The student who comes home in December is not the same student who left in August, but he or she is still an integral part of the family. Welcoming your changed and returning student home is truly worthy of celebration. After the hoopla subsides, however, winter break provides the perfect opportunity for college students to fully engage in the comforts, routines, and responsibilities of being a member of the family. We'll call this the "settling in" phase of winter break.
Best wishes for the new year!