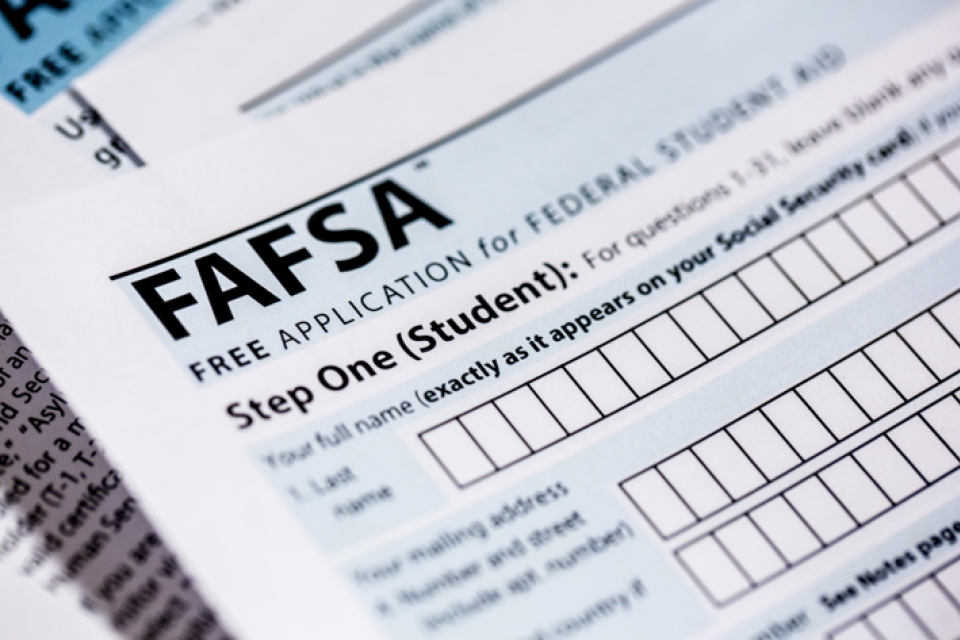 In order to receive financial aid, students need to fill out the Free Application for Federal Student Aid, known as FAFSA. In order to be considered for aid, students need to fill out the FAFSA. Here's what students and their parents need to know about filling out the FAFSA.
*Students and their parents can fill out the FAFSA online or they can fill out a paper application. To access it, students can go to this website: https://fafsa.ed.gov/
*Generally, students can expect faster processing with the electronic version of FAFSA.
*As the name indicates, the FAFSA is free to fill out; there are no fees associated with the application.
*Students can fill out the FAFSA from January 1 to June 30 2016. However, because some forms of aid have limited funds, students should apply as soon as possible. Moreover, colleges have their own deadlines (generally in February and March, but students should check with the colleges to be sure) and will need the information from the FAFSA to determine financial aid awards.
*Most soon-to-be college students are considered dependent, so they will need to provide their parents' financial information as well.
*In order to complete the application, students and their parents will need to have several items handy:
->Student's social security number
->parents' social security number
->student's driver's license
->student's tax return from the previous year
->parent's tax return from the previous year
->records of family's untaxed income (child support, interest earnings, etc.)
->information on cash, savings and checking account balances, investments  (i.e., stocks, bonds
*Students whose parents are divorced will need to provide the information of the parent with whom they have lived the most over the past year. If that parent has remarried, the student will need to include not only the parent's information but also the stepparent's as well to complete the form.
*Students may list up to ten schools to receive their information for financial aid consideration. Each school has its own code, which students may look up when filling out the FAFSA or find on each school's financial aid website.
*By listing those schools on the FAFSA, students will be providing schools the information they need to determine financial aid packages.
*After the first ten schools have been processed, students can go back to their FAFSA online to delete those schools and add any remaining schools so that they will receive the student's information to process financial aid applications.
*Remember that the FAFSA does not provide an option to explain special financial circumstances that might need to be taken into account when awarding financial aid, so students and/or their parents should contact the financial aid offices of the colleges directly to alert the schools of any extenuating circumstances.
*Colleges may require additional forms to apply for financial aid; to be sure of a given school's financial aid application procedures, consult the school directly to see if additional information or applications are required.
*After submitting the FAFSA, students will receive a student aid report (SAR). The student aid report will indicate what the estimated family contribution is. Schools use this information to determine financial awards. Students and their parents should review the information on the student aid report to be sure that all the information is accurate.
*The student aid report DOES NOT give the amount of aid a student will receive. Students will receive that information from the schools to which they have applied.
*Students will receive financial aid offers from the schools directly.
*Colleges use the estimated family contribution determined by the information provided on the FAFSA to award financial aid. Aid is the amount of the cost of attendance at a college less the estimated family contribution (from the student aid report). Remember, cost of attendance varies from school to school. Also, students may receive more aid in the form of merit-based aid.
*The most common forms of aid are:
->Grants/scholarships: money for college that does not need to be paid back (unless the    conditions under which the aid has been offered are violated).
->Loans: money for college that must be paid back with interest
->Work-study: jobs that permit students to earn money for college
*In filling out the FAFSA, students are also automatically considered for certain forms of state financial aid. To be considered for other forms of state aid, students may need to fill out additional forms (the FAFSA online will provide the links to complete additional forms needed to apply for state aid).