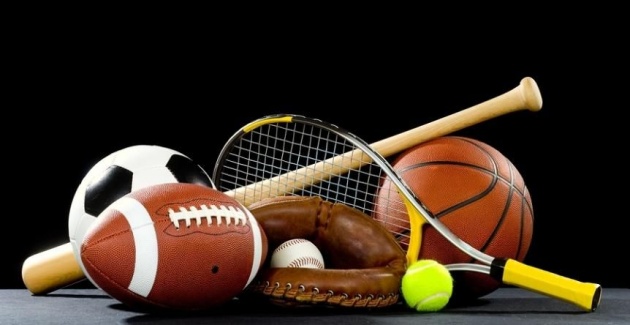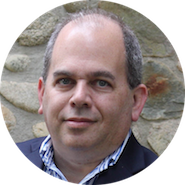 by Dave Best
Do you dream of being featured on SportsCenter?  If so, and you are one of the best athletes in your county, state or even the nation, NCAA Division I schools with their big stadiums and loyal fans could be for you.  Here at Galin Education we have the privilege of advising many students who are solid high school athletes.  A common question we are asked from our student-athletes is why should I consider schools outside of Division 1?  
For talented student-athletes with top academic profiles who perhaps are not nationally recruited athletes, sports can help open the door into a dream school that features top academics with Division III athletics.  D3 athletes typically want to play for the love of the game, without the obligation of an athletics scholarship.  They would rather have special importance on the impact of athletics placed on the participants rather than on the spectators.
If you seek a well-rounded collegiate experience that involves a balance of rigorous academics, competitive athletics, and the opportunity to pursue the multitude of other co-curricular and extracurricular opportunities, schools that participate in Division III athletics should be on your radar.  Here are a few of the important reasons why D3 schools can be an excellent option for the right student athlete:
Division III is the Largest NCAA Division
Almost 40% of NCAA member schools participate at the D3 level, representing 450 colleges.  Eighty percent (360) are private schools and twenty percent (90) are public.  
Many Top Academic Colleges play D3 Sports
University of Chicago, MIT, Johns Hopkins, CalTech, WashIngton University in St Louis, Emory, Carnegie Mellon, Tufts, University of Rochester, Brandeis, NYU and Case Western are all top ranked national universities academically. They all feature D3 sports.
Williams, Amherst, Wellesley, Middlebury, Swarthmore, Bowdoin, Carleton, Pomona, Claremont McKenna and Washington and Lee are some of the top liberal arts colleges academically. They too all participate in D3 sports.
D3 Colleges Field Many Teams
On average, D3 schools sponsor 18 varsity sports teams.  The 14 Division III men's sports are Baseball, Basketball, Cross Country, Football, Golf, Ice Hockey, Lacrosse, Soccer, Swimming and Diving, Tennis, Indoor Track and Field, Outdoor Track and Field, Volleyball and Wrestling.  The 14 Division III women's sports are Basketball, Cross Country, Field Hockey, Golf, Ice Hockey, Lacrosse, Rowing, Soccer, Softball, Swimming and Diving, Tennis, Indoor Track and Field, Outdoor Track and Field, Volleyball

Student Athletes Comprise a Large Portion of the Student Body at D3 Schools

On average student-athletes comprise 24% of the student body at Division III colleges.  At schools that sponsor football that represents 549 student athletes.  Many D3 schools are small, with an average enrollment of 2,648 students.  There are 111,770 male athletes and 79,628 female athletes (191,398) that participate in D3 sports.
Some Benefits of Division III Student Athletes
Reported graduation rate is 5% higher for D3 student-athletes than the student body as a whole. Active academic engagement and participation in academic "extras," such as research with faculty, study abroad opportunities and capstone/senior thesis projects.  Have equal opportunity and access to financial aid as the general student body (but are not awarded aid based on athletics leadership, ability, performance or participation.). Approximately three-quarters of all student-athletes in Division III receive some form of grant or non athletics scholarship.

Here is how the NCAA frames D3 Sports:

The college experience is a time of learning and growth — a chance to follow passions and develop potential. For student-athletes in Division III, all of this happens most importantly in the classroom and through earning an academic degree. The Division III experience provides for passionate participation in a competitive athletics environment, in which student-athletes push themselves to excellence and build upon their academic success with new challenges and life skills. And student-athletes are encouraged to pursue their full passions and find their potential through a comprehensive educational experience.  
The Division III playing season and eligibility standards minimize conflicts between athletics and academics, allowing student- athletes to focus on their academic programs and the achievement of a degree.  Division III features student-athletes who are subject to the same admission standards, academic standards, housing and support services as the general student body. The integration of athletics with the larger institution enables student- athletes to experience all aspects of campus life.
DISCOVER
Division III student-athletes are encouraged to pursue their interests and passions beyond the classroom and field of play … to discover themselves.

DEVELOP

Division III institutions provide an environment that encourages student-athletes to develop into well-rounded adults. Small class sizes, the ability to participate in more than one sport, and an emphasis on participating in activities outside of the classroom are all hallmarks of the Division III experience.

DEDICATE

Division III institutions expect student-athletes to dedicate themselves to achieving their potential. Student-athletes must manage their busy schedules, keep up with class work and face the same challenges as the rest of the student body.