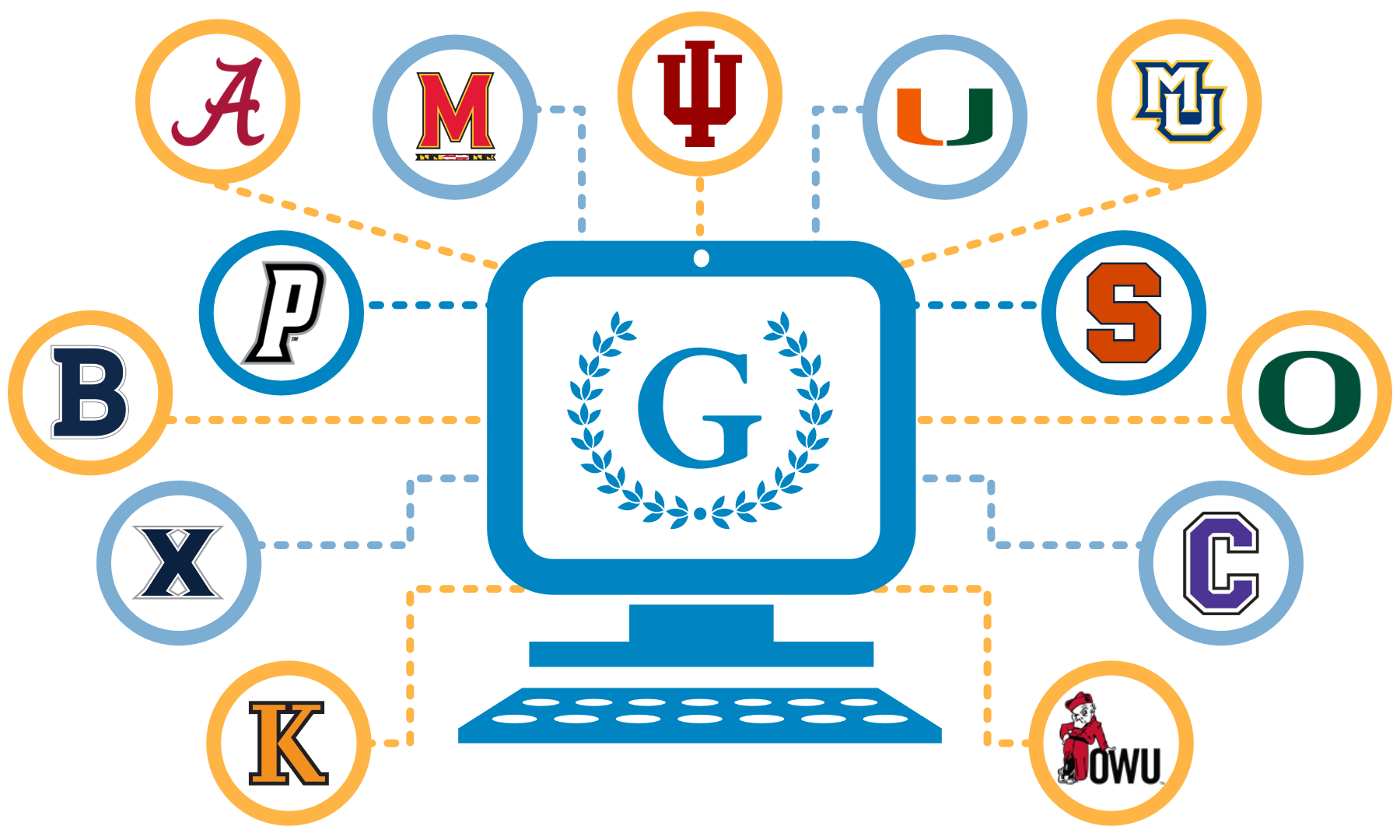 Upcoming College Panels: It's hard to visit colleges these days, so we're bringing them to you! Attend our Galin College Panels to join in on discussions with representatives from schools all over the country. Click on the links below to register.
Monday, March 22 at 6:30PM: The Sunshine Tour – College of Charleston, Clemson University, Rollins College, High Point University

Thursday, March 25 at 6:30PM: California Colleges – More info coming soon!
Previously Recorded College Panels: If you missed a panel and would still like to hear the discussion, you can click the link to register for and view the recorded panel!

Tuesday, April 14 at 7PM: Indiana University, Marquette University, University of Maryland, and Providence College

Thursday, April 23 at 7PM: University of Alabama, Cornell College, Kalamazoo College, University of Miami, and Xavier University
Thursday, May 7 at 7PM: Butler University, Ohio Wesleyan University, University of Oregon, and Syracuse University
Thursday, June 4 at 7PM: Macalester College, Elon University, Gettysburg College, University of Denver
Monday, June 8 at 7PM: College of the Holy Cross, American University, Southern Methodist University, University of Tampa