Veterinary School Admissions
The mission of Galin Education's veterinary school admission counseling program is to help clients reach their professional goals of practicing veterinary medicine by assisting them with all the components of the application process to veterinary school. From understanding prerequisite course requirements to identifying clinical experiences and writing essays, we can provide the assistance to help you reach your goals. Our counselors have worked with students from a wide variety of backgrounds and undergraduate institutions and helped them prepare applications to programs across the country. Whether you have years of professional experience or are just starting your college education; whether you know exactly what you want to do or need help figuring it out, Galin's veterinary school advisors will help guide you through the process. At the heart of our work with clients is the expertise of our counselors and the trusting relationships they build with you to ensure you prepare a veterinary school application that presents the best possible case for why you should be a veterinarian.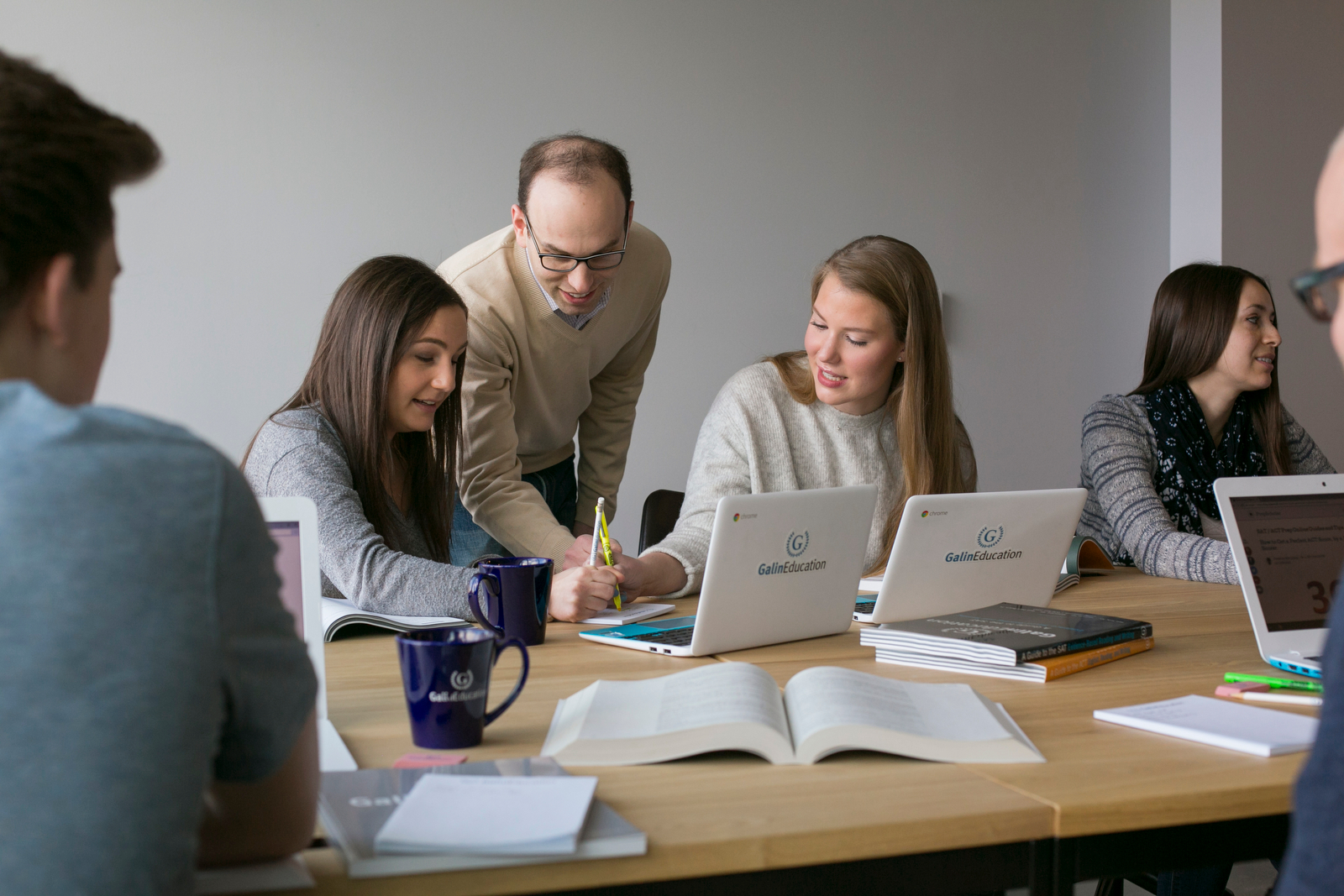 | | | |
| --- | --- | --- |
| Auburn University | Colorado State University | Cornell University |
| Iowa State University | Kansas State University | Lincoln Memorial University |
| Long Island University | Louisiana State University | Michigan State University |
| Midwestern University | Mississippi State University | North Carolina State U |
| Ohio State University | Oklahoma State University | Oregon State University |
| Purdue University | Tufts University | Tuskegee University |
| University of Arizona College of Veterinary Medicine | University of California-Davis | University of Florida |
| University of Georgia | University of Illinois | University of Minnesota |
| University of Missouri | University of Pennsylvania | University of Tennessee |
| University of Wisconsin | Virginia-Maryland College of Veterinary Medicine | Washington State University |
| Western University of Health Sciences | Texas Tech University* | |
Veterinary School Admissions and the VMCAS
There are 32 graduate programs in veterinary medicine in the United States that are Council of Education accredited and accept the Veterinary Medical College Application Service (VMCAS) application. Through the VMCAS, you complete and submit a single application for any of these schools.
*Opening soon; requires TMDSAS medical school application
If you're interested in becoming a veterinarian, you're likely already aware that the veterinary school admissions process is highly competitive. Vet schools are looking for students who have earned excellent grades in required courses and have a demonstrated aptitude for science. But beyond your grades, your essays, your interviews, and your experiences outside the classroom make a big difference. Galin's Veterinary School Admissions Services will help you stand out from the crowd. We will help you craft applications that effectively convey your story and your strengths.
Whether you are already in the process of applying to veterinarian school or have just started college and are looking ahead to the future, our experienced admissions counselors can offer you valuable support, guidance, and tools to craft yourself into an exceptional veterinary school candidate.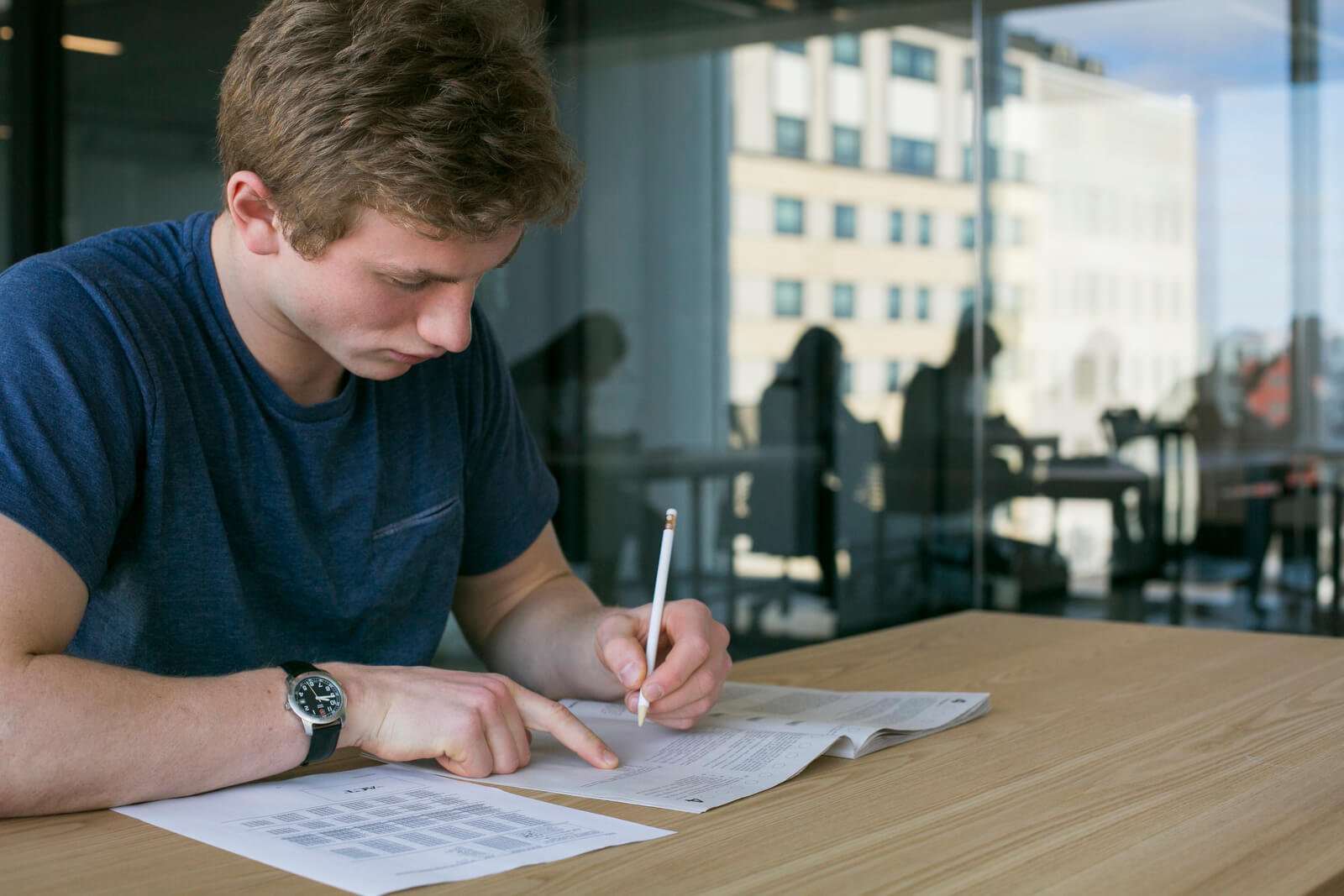 Hourly Veterinary School Admissions Consulting
Suited for clients who need assistance with specific parts of the veterinary school admission process, such as:
Selecting essay topics
Accurately completing your academic history and supporting materials information
Ensuring transcripts, test scores, and recommendations are correctly submitted
Identifying proper letter of recommendation writers
Advising on completion of research and clinical hours
Our advisors provide one-on-one advice as needed and help you submit strong VMCAS applications.
Vet School Admissions Counseling Services
Galin offers veterinary school admissions services to meet the needs of many veterinary school applicants.
Personal Pre-Veterinary Advising Program
Suited for clients as early as their freshman years of college
Provides counseling all the way through the completed vet school application process
Our advisors help you select classes, identify extracurricular and clinical experiences
Our advisors assist you in completing and reviewing your VMCAS application

One of the best ways you gain a better understanding of what the veterinary profession is like and boost your chances of being admitted to veterinary school is participating in high-quality clinical experiences. Galin is proud to partner with Loop Abroad, which provides the best pre-vet experiences for students interested in special species animal care, conservation, and animal research. We hope you will check out their website at www.loopabroad.com.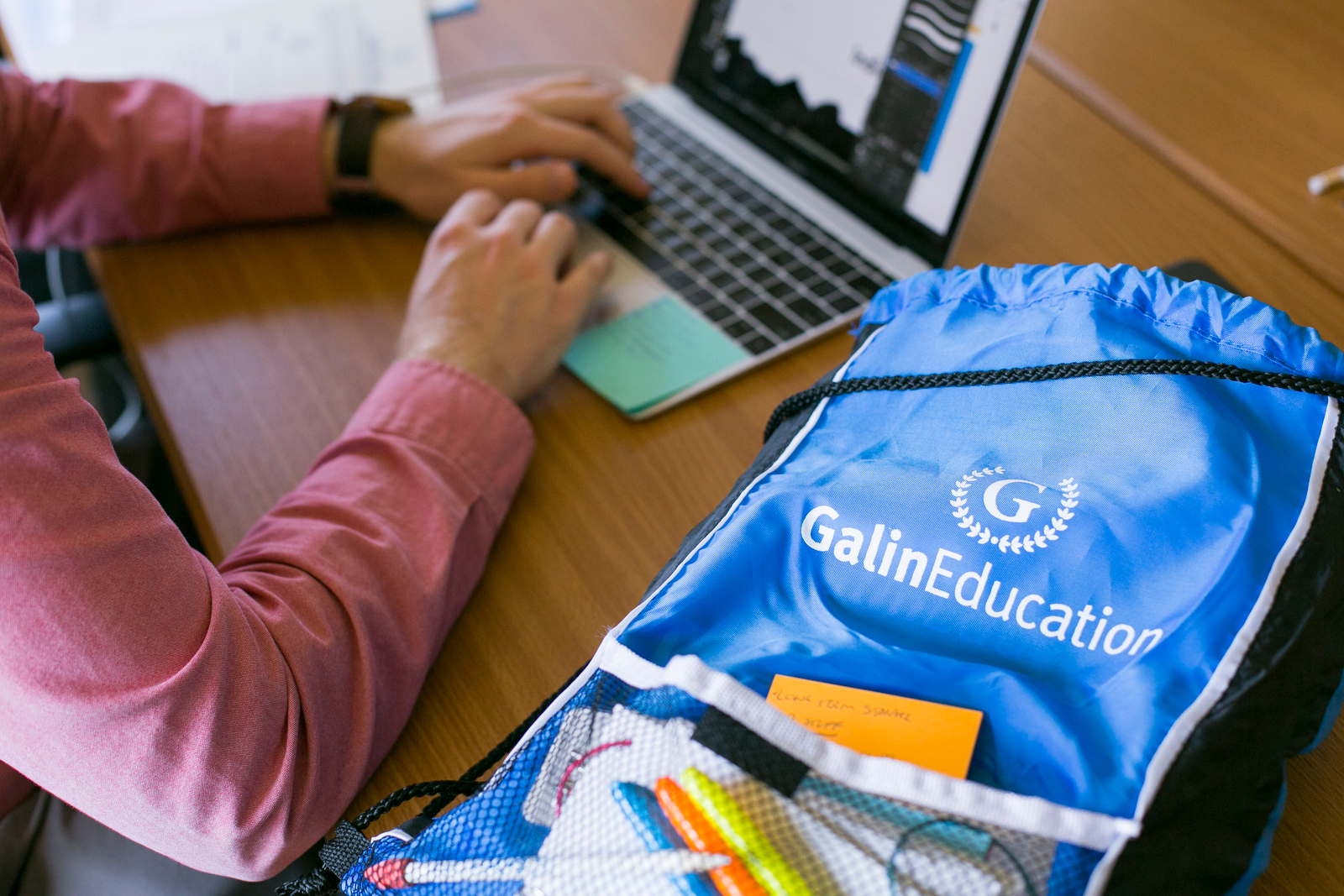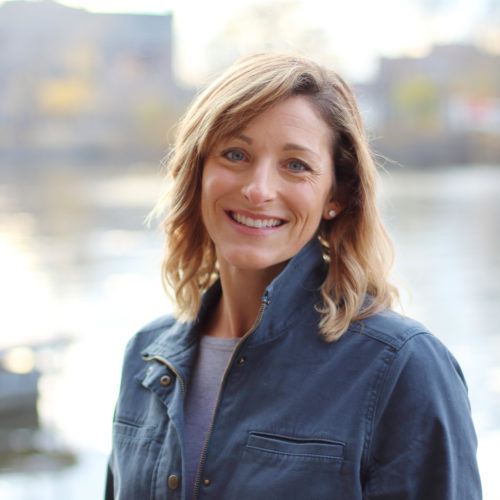 Harvard University--A.B., History & completed Undergraduate Teacher Education Program
Harvard University--Ed.M., Education Policy and Management
Liz has over a decade of experience helping students and families find the right college. With experience in counseling, higher education research, and school leadership, Liz loves getting to know students and matching their interests to the unique offerings of each college.
Liz grew up in Madison, where she attended Madison East and rowed for the Mendota Rowing Club. After graduating from Harvard, where she was on the Varsity crew team, Liz taught history, coached rowing, and worked as a college counselor at Friends Academy in New York, before returning to Boston to pursue a master's in Education Policy and Management from Harvard's Graduate School of Education.
Liz was the Director of College Guidance at AMSA Charter School and Newton Country Day School in Boston, where she was also a member of the Steering Committee of the Boston Independent School College Counselors Association. Liz moved back to Wisconsin in 2015 and worked in school leadership at University School of Milwaukee and Messmer High School before joining the team at Galin. She and her family live in Milwaukee and are avid Badger, Packer, and Bucks fans. Liz is on the board of directors at Artworks Milwaukee, the Harvard Club of Wisconsin, and the Harvard Alumni Association Board of Directors. She enjoys volunteering with Notre Dame School of Milwaukee and Messmer Catholic Schools.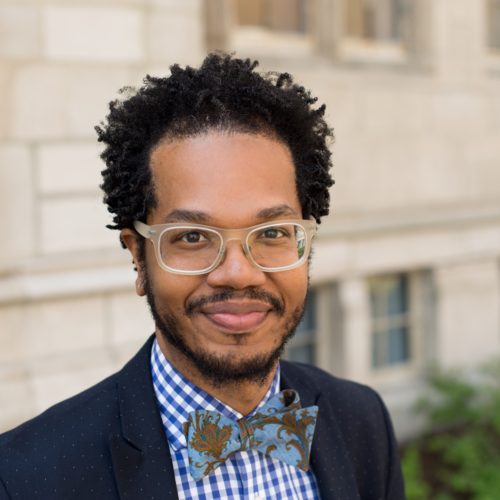 University of Wisconsin-Milwaukee -- B.S., Community Education
King's College London -- M.A., Education Policy and Society
Chris currently works at the University of Wisconsin Madison as the Assistant Dean of Badger Precollege, where he oversees K-12 academic enrichment programming for students seeking precollege immersion experiences.
He brings with him extensive experience working in higher education, academic affairs, and student services. Chris previously served as the Director of Summer Session and Special Programs at Northwestern University, where he oversaw Summer Session, The College Preparation Program, The College Bridge Program, International Precollege, Summer Visiting Students, and the Non-Degree Special Students Program.
Before joining Northwestern, Chris was the Senior Academic Affairs Administrator for Boston University's London Program based in London, the UK, where he worked closely with students studying abroad, managed faculty affairs and worked as a residential director. Prior to that, he worked in Torino, Italy, where he managed training programs at FIAT Group and supported students at Università di Torino -SAA.
Chris holds a B.S. degree in Community Education from the University of Wisconsin – Milwaukee and an M.A. in Education Policy and Society from King's College London. He is currently pursuing his Educational Doctorate in Educational Policy, Organization, and Leadership at the University of Illinois.
Chris has a passion for student access and diversity in education.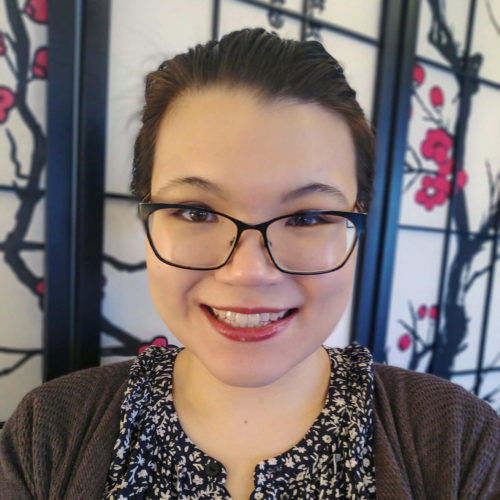 Lawrence University, B.A., Psychology and Religious Studies
University of Wisconsin-Madison, M.S., Educational Leadership and Policy Analysis
Vivian is a Madisonian, born and raised. She tutored all through high school; while at her alma mater, Lawrence University; and during her Master's program at the University of Wisconsin-Madison. She has also had the privilege of supporting college students in a variety of roles, including as a tutor coordinator and supervisor, an instructor, and an academic advisor. Having been on both sides of the process, Vivian loves the unique learning that occurs in one-on-one and group tutoring spaces. She is passionate about building relationships with students and supporting them as they achieve their goals. When she's not tutoring, Vivian enjoys writing, having good conversations, eating good food, and hanging out with her husband and her cat.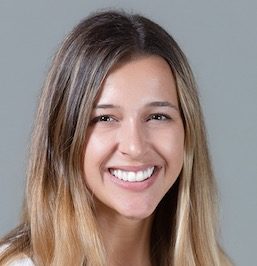 Lehigh University – BS, Finance and Supply Chain Management w/ Minor in Mandarin Chinese
University of Wisconsin-Madison School of Veterinary Medicine – DVM Candidate
Jordyn grew up throughout Georgia until she and her family moved to the Chicago suburbs in 2008. She attended Lehigh University in Bethlehem, PA where she earned a degree in business. After working in the financial services industry for some time, she decided to pursue her childhood dream of becoming a veterinarian. Her pre-veterinary coursework was completed at both Loyola University in Chicago and Columbia University in New York City. In 2019 she was accepted to and matriculated into the University of Wisconsin's Doctor of Veterinary Medicine program where she is currently a second-year student.
Most exciting to Jordyn about working with GalinEd is the opportunity to connect with aspiring veterinary students and help them work through the arduous process that is applying to vet school! She can understand how stressful and overwhelming the process is having recently been through it herself, and she is so thrilled to help others by sharing her experiences and knowledge.
When she is not in lecture or studying, Jordyn loves riding her horse in her free time and spending time at the barn. Not being a Madison native, she also enjoys exploring the city with her friends and classmates.