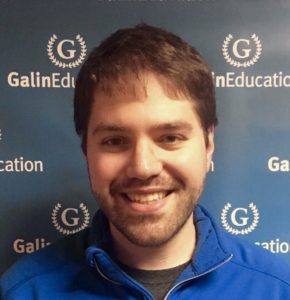 By Dan Marlin
This fall, Galin Education will be providing a PSAT course for interested juniors. The class will run from 10am to noon on Sundays from September 12 through October 10. Most schools in the Madison area will give the PSAT on Wednesday, October 13.
The intent of this course is to help students at or near the National Merit threshold achieve National Merit Finalist status. Only about one percent of students who take the PSAT achieve this level of recognition, which can lead to scholarships and is a strong addition to a college application. Our goal is to provide students with a deeper understanding of the PSAT: the structure of the test, the ways in which it tests the concepts students have learned in school, and the optimal strategies for approaching the test's passages and problems. The class was designed by Dan Marlin, Galin Education's Director of Research and Analytics, and will be taught by tutors with extensive experience preparing students for the ACT, SAT, and PSAT.
As part of the class, students will also take a proctored, timed practice PSAT. A tentative syllabus follows:
Day 1 (9/12): Test overview, Math sections
Day 2 (9/19): Reading and Writing sections
PRACTICE TEST
Day 3 (9/26): Review of practice test
Day 4 (10/3): Overview of challenging problem types on each section
Day 5 (10/10): Final review
Unless COVID guidance changes, these sessions will take place in-person in the Galin Education Madison office, and masks will be required for attendance.