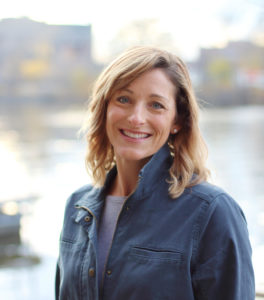 By Liz Jackson
Last week, I had the opportunity to attend the Virtual IECA Fall Conference, focused on supporting students during this challenging and unprecedented time. Learning from colleagues across the country is one of the highlights of my job at Galin, and I always come away with new ideas about how to better serve our students and families. For example, at this conference, I developed new ideas about how to use surveys with students to help them build college lists and find schools that are the right fits for their personalities, goals, and interests.
I also had the chance to talk to admissions professionals at a variety of colleges and enjoyed hearing about how their processes for evaluating applications is different this year due to the pandemic. In one conversation, someone asked a group of Admissions Directors, "How do you distinguish among applicants this year, when so many haven't submitted test scores and don't have second semester junior year grades?" I was particularly struck by the response from the Director of Admissions at Rhodes College, who said that one of the most significant ways they have done this is to interview most of their applicants. 
COVID has changed so much about the application process–often making it more difficult or more confusing. However, the ability for so many more students to do Zoom or Skype interviews with admissions offices seems like one change that is, actually, positive!  Colleges don't have to rely on families' ability to travel long distances to come to campus to interact personally with applicants. Instead, they can just set up a 30-minute appointment where they'll have the opportunity to learn more about applicants' personalities and interests. Many admissions professionals would argue that a 30-minute conversation tells them much more about an applicant than a standardized test score.
So what does this mean for applicants?  It means two major things: 1) You should seek out interviews at the colleges on your list and take advantage of the opportunity to highlight your strengths to your colleges; and 2) You should prepare effectively for these interviews so you can come across as the best possible version of yourself!  
I hope you'll take some time to look at our Galin tips for interviews, and explore the list of colleges to get a better idea of which colleges require and recommend interviews, and you can schedule them. To view our Guide to College Interviews, click here!