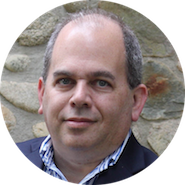 by Dave Best
We live in an increasingly diverse world where we are interconnected in so many ways. Regardless if you plan to work in business, education, technology, medicine or a variety of other fields, odds are you will work with or serve people with backgrounds different than yours. Diversity of background, identity, interest and expertise is essential to learning and to a healthy society. Colleges strive to bring together open-minded individuals who are eager to benefit and contribute to the world of perspectives represented on campus.
Colleges often try to build a diverse student body. That can mean recruiting students from not only around the country but from around the world. Students with different worldviews can add fresh viewpoints in the classroom and around campus. Think about working on project teams or even sharing a meal with kids who have experienced life in places you only dreamed of. As our country and our world becomes more diverse, experiencing a global perspective in college can benefit you throughout your career.
Many students also see the diversity around them on campus. This can include students of different ethnicities and races. Colleges often recruit underrepresented minorities such as African American, Latino and Native American. When intersected with the geographical diversity, some kids especially from less-populated areas, may interact with students from other races or ethnicities for the first time. This can enhance social skills and, for some, open their eyes to how important it is for people to work together.
Additionally, diversity can also be economic. A diverse student body should include full-pay kids from wealthy families as well as those on Pell Grants from the government to subsidize their education, with middle class students in between. Many schools value first-generation college students who are the first in their family to attend college, many coming from lower income households. Think about the different life experiences trustfund kids bring to a classroom versus those who grew up paycheck to paycheck. Whether it is tackling social justice issues, learning how to start a business, or simply gain perspective of the "real world", economic diverse campuses are integral to learning.
Another layer of diversity is bringing together students with different interests. Consider the value of artists, musicians, actors and athletes on campus together alongside students focused on science, business, nursing, computers or education. The college experience often is the diversity of all those talents coming together as one. Students focused on their sport compete against other schools which can be a source of pride rooting for your college team. Think about sitting in a writing seminar alongside kids with diverse writing skills who write computer programs, songs, as well as business plans. Although you are on different paths there will be opportunities to collaborate and learn from each other.
Let's look at some of the most diverse colleges around the country:
Northeast:
New York University
In the heart of Manhattan, NYU brings together students from around the world who take advantage of what the school and the city offers. Future business leaders study at the Stern School of Business, performing artists at Tisch School of the Arts and Steinhardt. Approximately 23% of students receive Pell Grants (low income), more than 18% of the student body is international and there is a solid mix ethnically and racially with no group with a majority.
Southeast:
Emory University
Based in Atlanta, Emory attracts 18% of its students internationally and 23% are on Pell Grants (low income). Students also come from all across the country to Emory, and the racial and ethnic balance is fairly evenly split up with no majority from any group. Popular majors at Emory are also diverse ranging from the liberal arts to business to the sciences.
Midwest:
Northwestern University
Based outside of Chicago, Northwestern blends together a very diverse student body from around the country and more than 10% from around the world. About 17% receive Pell Grants (low income) and 11% are First Generation college students. Racially and ethnically Northwestern brings together a well-balanced student body with no one group a majority. Northwestern has highly ranked undergraduate schools including Bienen School of Music, Medill School of Journalism, and the McCormick School of Engineering.
Southwest:
Rice University
Based in Houston, Rice brings embodies diversity on many levels. In fact the Princeton Review ranked Rice first amongst all colleges for "Lots of Race/Class Interaction." Approximately 13% of students are International and rest come from across the US. The racial and ethnic blend are very evenly mixed with no group close to a majority. Around 16% of Rice students receive Pell Grants (low income). Rice has top ranked undergraduate schools including the Shepherd School of Music, School of Architecture, and the Brown School of Engineering.

West:

University of Southern California
Located in Los Angeles, USC brings together a diverse group of students that could be out of central casting. First start with a wealth of world class athletes who compete for National Championships for the Trojans as well as for Olympic teams. Mix in top students, musicians and filmmakers at the acclaimed Thornton School of Music, School of Cinematic Arts and Marshall School of Business. More than 10,000 students are International (almost ¼ of the student body). About one in four students receives a Pell Grant (low income) and there is a wide mix of students from all ethnic and racial backgrounds with no majority.