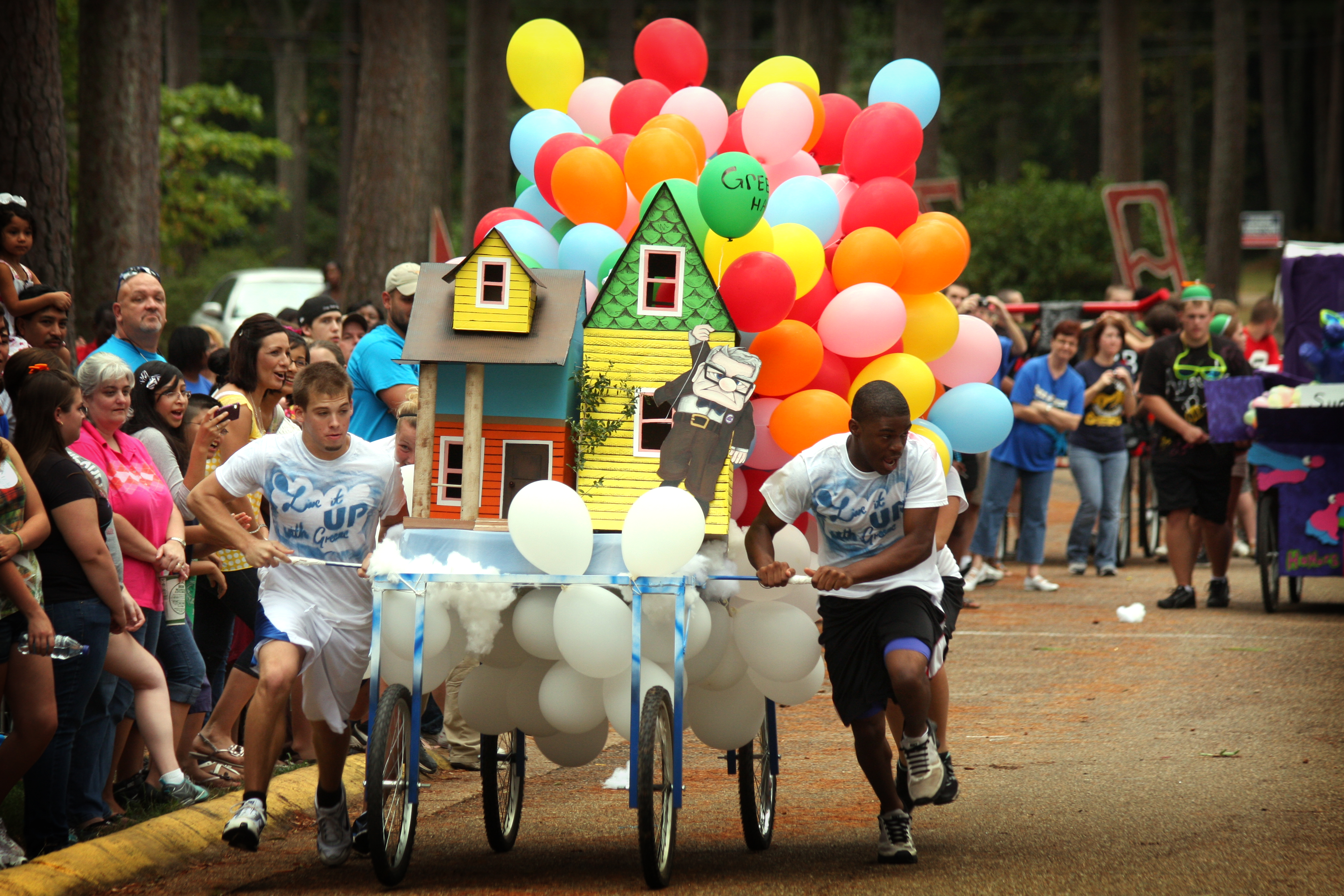 College applications can be stressful. Lest college applicants wonder why they are spending so much time hunched over their computers writing college essays or think that college is all drudgery, this week the blog shares some delightfully quirky college traditions to give applicants a taste of the inspired weirdness they can expect from college traditions. As they research colleges and narrow down their choices, applicants might consider asking about unique college traditions on their campus tours or when they speak with current students.
Now, without further ado, some of the quirkiest college traditions:
University of Chicago
Scavenger Hunt. Four days before Mother's Day weekend, teams of University of Chicago students participate in the world's largest Scavenger Hunt (so dubbed by the Guinness Book of World Records). The list includes upward of three hundred items, which include stunts and road trips as well as building, programming, creating and partying. The Scav Hunt lasts four days, culminating on "Judgment Day," when the winner is proclaimed.
Northwestern University
Paint the Rock. Painting the rock began as a prank in the 1940s; now different student organizations paint messages on the rock all the time.
Cornell University
Dragon Day. For over a hundred years, each spring first-year architecture students build a giant dragon and costumed students accompany it to fight a phoenix, which has been built by engineering students. The phoenix and the dragon then battle each other.
Carleton College
Primal Scream. During finals week, in the midst of studying, students lean out their windows to scream in unison; they then return to their studies. There are a number of colleges, including Harvard, Wellesley, UCLA, Stanford and Swarthmore, with similar traditions.
Reed College
Nitrogen Day. Students celebrate nitrogen with food, music and odes to nitrogen with student open microphone performances. Because it is the seventh element, Nitrogen Day is always the seventh-annual celebration at Reed.
Bryn Mawr College
Offerings for Athena. Students leave offerings for Athena (the patron goddess of Bryn Mawr college) statue to seek wisdom and strength when assignments are due, during finals or for any other personal reasons.
Rollins College
Fox Day. The president declares Fox Day on a day that is "too pretty" for class and cancels classes for the day (the day is a surprise). The college places the Rollins Fox statue on the plaza and the chapel bells ring out to alert students to the special day. Students line up outside the president's office to receive Fox Day proclamations and donuts. Students are then treated to a day off, a pancake breakfast, picnics, and other fun.
Baylor University
Tortilla Toss. Students toss tortillas off the Waco Suspension bridge; students who hit a concrete installment will graduate in four years.
University of Wisconsin-Madison
Abraham Lincoln Statue. Graduating students sit on Abraham Lincoln's lap in their caps and gowns, and other students rub the statue for good luck.
Columbia University
Orgo Night. The night before the final exam in Organic Chemistry ("Orgo"), at midnight the marching band enters Butler Library and plays music (reportedly to distract studiers to lower the curve). The band later proceeds to play at resident halls and other places on campus.