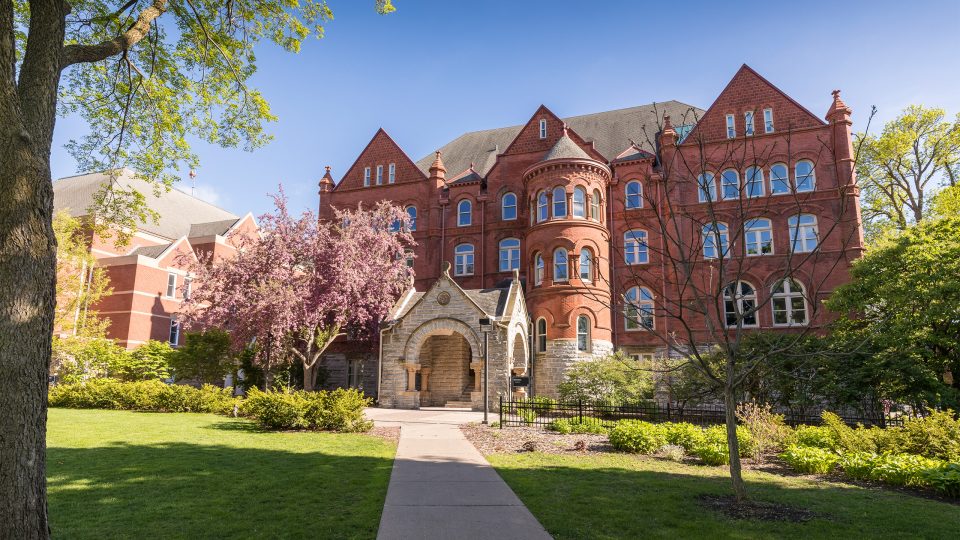 by Liz Jackson
Recently, I had the chance to do a campus tour and information session at Macalester College in St. Paul, Minnesota, and here are some of the highlights of what I learned and saw!
 Major Emphasis on Internationalism:  One of the most prominent buildings on Macalester's campus is the Kofi Annan Center for International Studies, and the UN flag flies prominently at the center of campus.  Macalester boasts a large international studnet population, one of the strongest undergraduate programs in international relations, and the vast majority of its students study internationally during their time at Macalester. I was impressed by the Midwest flavor combined with its international outlook!

Urban Location, Secluded Campus:  Macalester's campus is in St. Paul, MN, and one of the college's key attributes is its small size in a very large urban area. In fact, Macalester's essay question asks students to write about how they see themselves making use of Macalester's location in college. The area immediately surrounding Macalester is pretty quiet– it's on beautiful, tree-lined streets with attractive historical homes. On another side of the campus, there is a small commercial area with coffee shops, restaurants, etc.  And, it's (literally) just down the street from University of St, Thomas, which is a larger school. But, within 5 miles of Macalester's campus is downtown Minneapolis, which provides major cultural, artistic, musical, athletic, and internship opportunities for students. The Twin Cities are easy to navigate on the bus (students ride for free!) or by car, and there is ample free parking for students who choose to have cars on campus. 

STEM Majors, Entrepreneurship, and Career/Graduate Advising:  Many liberal arts colleges are known for being strong in humanities, but 45% of Macalester students choose STEM major, and of those, 85% are engaged in original research as undergraduates. Those students are likely to have published papers or conference presentations on their resumes when it comes time to apply to graduate school or for jobs, which is pretty cool. I was also struck by how prominent Macalester's offices for career advising and entrepreneurship were–right on the first floor of the main library on campus.  It would be hard to spend four years at Mac without interacting with the professionals who help assist students with their future plans.

Strong Sense of Community: Macalester has 2,200 students and a relatively small campus (it would probably take 5 or 6 minutes to walk from one end of campus to another). For students seeking a large university, Mac isn't the right fit! But for students for whom a community-centric campus is important, Mac delivers. All 2200 students eat in the same dining hall, go to the same gym, see plays in the same Arts Center. At Macalester, students know their classmates' and professors' names, they interact with each other inside and outside of class, and there seems to be a very strong community united by shared values.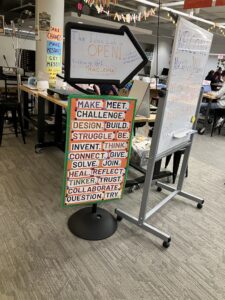 The Center for Entrepreneurship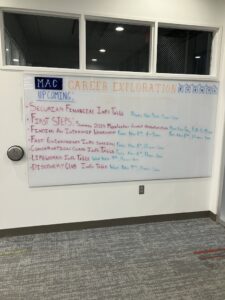 Some of the career service offerings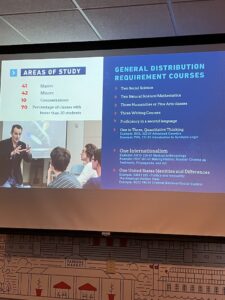 Macalester's core curriculum requirements