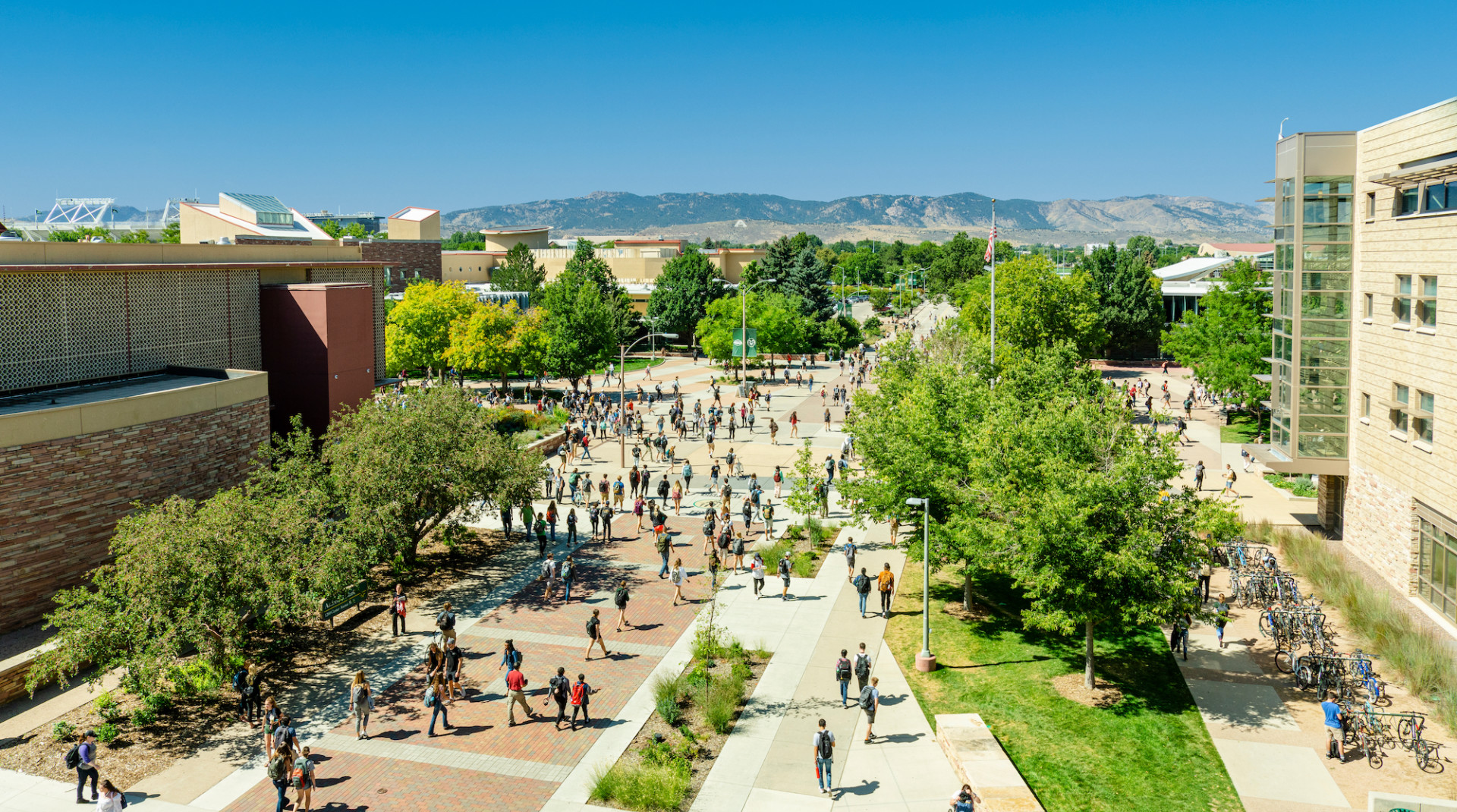 by Liz Jackson
Our Galin Team of Counselors was so lucky to be joined by Tiffany Dallas, the Midwestern admissions representative for Colorado State University, and we loved learning about what makes CSU special.  Take a look below at some of the highlights.
 Fort Collins, CO.  You may not be familiar with Fort Collins, but it is rated the third happiest city in the United States!  Maybe it's the sunshine and beautiful rocky mountain scenery… but whatever it is, this happiness capitol promotes a positive learning environment where students learn, maintain a work-life balance, and report being very happy.

Sustainability and Animal Sciences:  Colorado State has 8 different colleges and offers 74 different degree programs, but some of its strongest programs are in Sustainability–majors like Ecosystem Science and Sustainability and Environmental and Natural Resource Economics–and also in Animal Science.  Colorado State's veterinary school is ranked in the top 5 nationally, so many students seek it out specifically because it offers the chance to learn from professors at the top of their field in veterinary medicine and animal sciences.

Merit Scholarships:  Colorado State offers automatic merit scholarships for admitted students, based on their weighted high school GPA's.  Students with top grades can expect to receive $10,000/year in scholarship money, bringing the cost of attendance for non-Colorado residents to less than $40k annually.

Honors College:  Colorado State's average class size is 20 students, and its largest lecture class has 200. Students at CSU should expect to have some larger lecture-style classes, but it also boasts an Honors College, which provides a smaller community for students seeking more personalized connections, To be a strong candidate for the Honors College, you should have a 3.8 GPA or higher.