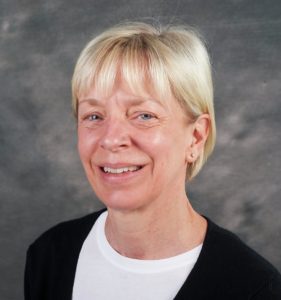 By Beth McLaughlin
Attend an information session at a selective college and the following question inevitably comes up: Is it better to get an A in a regular course or a B in an Advanced Placement course? The answer: It's better to get an A in an AP course. This exchange generally elicits uncomfortable laughter and eye rolls from students and parents in the audience. Another common question: How many AP classes should a student take to be competitive at a selective college? The vague answer: It depends. More eye rolls. 
Here's what you need to know about AP courses relative to college admissions:
Fast Facts
Over 30 AP courses are offered in core subject areas.

AP tests are typically administered in the first two weeks of May and are scored from a high of 5 to a low of 1, with a 3 considered a passing score. 

See the

College Board

website for the entire list of AP courses, exam information, course content, and other AP resources.
College Credit
Many colleges award credit and/or advanced placement for scores of 3 and higher, but some highly selective schools require a 4 or 5, and a few give no credit at all. Students attending a college that is generous with AP credit may be able to finish sooner and save money, double major, add an additional minor, or take more elective classes. For more information, search school websites and the College Board's AP Credit Policy for each college on your list. 
The Importance of Rigor
College admissions officers always tell prospective students that the most important part of the college application is the high school transcript and the rigor of a student's course load. Colleges want to see that students have challenged themselves within the context of what their high school has to offer. AP classes are considered rigorous, and AP scores provide an additional data point in your testing profile.  Selective colleges will use these scores to confirm that your grades are not inflated and as additional evidence of your ability to master college-level work. 
Through a high school's profile, colleges know how many AP courses are offered.  If your high school doesn't offer a particular AP course, you will not be penalized. However, it may be possible for you to take an on-line class, a course at a local college, or even self-study for an AP exam. Selective colleges like to see students demonstrate a love of learning and the initiative and willingness to seek out additional opportunities. 
AP Course Selection Do's and Don'ts
If you are aiming for selective college admissions, you should take the most rigorous course load you can handle and still do well in. That being said, this is not an AP arms race, and it is not necessary to take every AP class offered by your high school. Take the classes that are appropriate for your interests and ability. Consider the following as you choose your AP courses:
Do

take an AP course that is the capstone class in a subject area you have studied and enjoyed in high school.

Don't

take an AP class in a subject you are not interested in just to add another AP course to your transcript.

Do

choose AP courses carefully.  If you have done well in math, avoid the temptation senior year to take AP Statistics (because you think it will be easier) rather than AP Calculus AB or BC. If you are a strong science student, AP Biology, Chemistry, or Physics will be more challenging than AP Environmental Science. 

Don't

take an AP class for the sole purpose of trying to game the class rank and/or GPA system at your high school. 

Do

be aware that your transcript will be compared to those of other applicants from your high school. If there is a significant difference in course rigor, this will likely impact admissions decisions.

Don't

bury yourself in AP courses to the extent that you have no time to do the other things that colleges care about (extracurricular activities, athletics, community service, and pursuing outside interests). Selective colleges like to see intellectual vitality and curiosity, but this can be demonstrated both in and out of the classroom.
Choose your courses carefully and study hard. Strong AP test scores can only help when you apply to college. For information on our AP Review Courses click here.