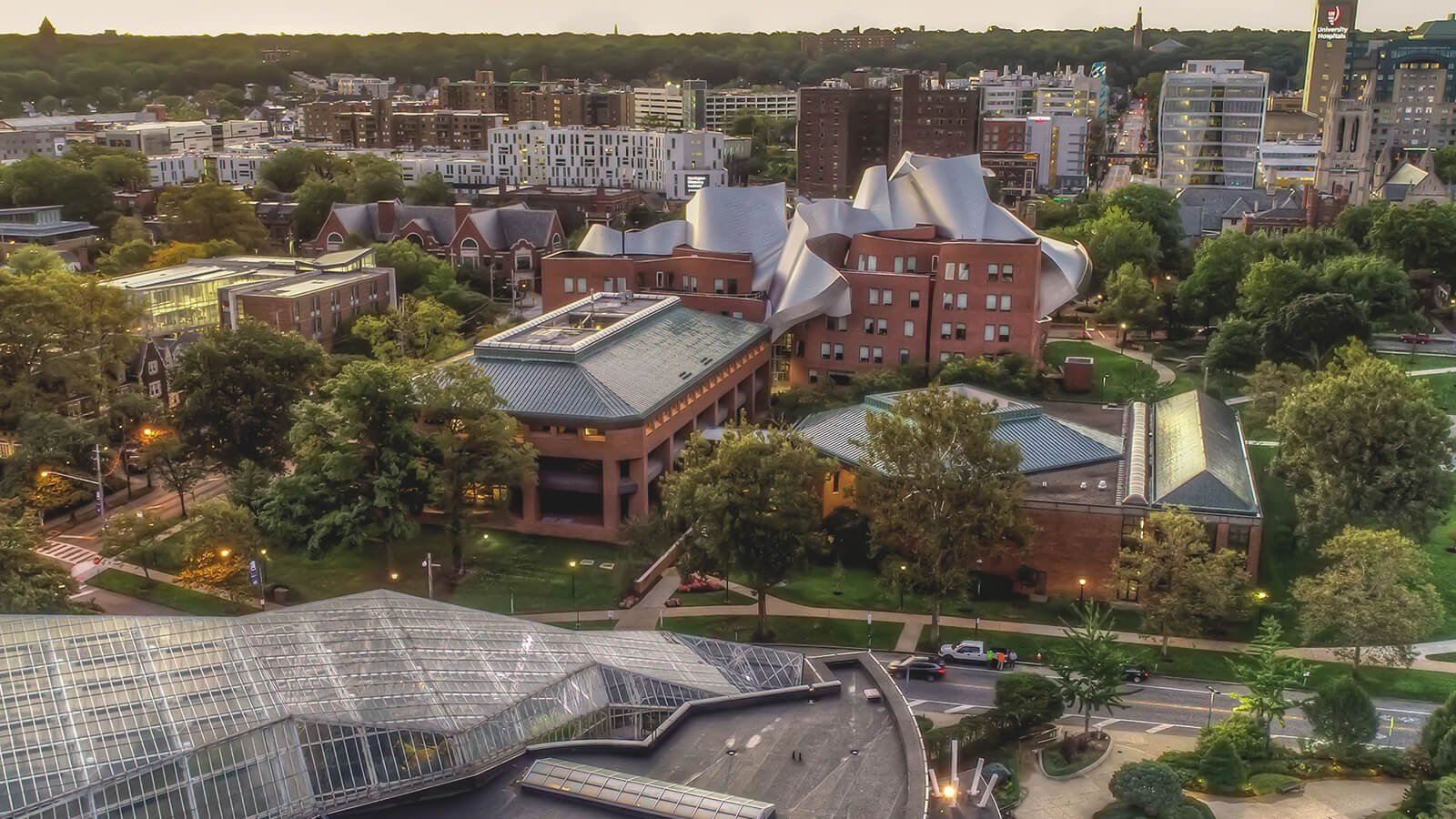 by Liz Jackson
Whenever I tell people about my job, I mention that one of my favorite things about being a college counselor is that I get to do "academic match-making."  I learn about my students, and I learn about colleges, and I try to discern which colleges will fit my students.
One of the ways our college counselors learn about colleges is by actually visiting them!  And I had the opportunity last week to visit campus and have a conversation with the assistant director of admissions at Case Western University in Cleveland!  Below, you can read some of my take-aways from my visit. But I hope you will also visit our College Corner, where you can read about many of the universities our counselors have toured and researched.  
What makes Case Western Special?
Case Western is appealing to a lot of students because of its urban location, its medium size, and its excellent reputation in engineering and health sciences. All of these attributes were on display when I visited CWU.  In particular, I was surprised by how many hospitals (and therefore research opportunities) were within walking distance of campus.  In addition to Case's own hospital, the Cleveland Clinic and the Cleveland VA hospital were nearby and offer almost unmatched opportunities for students interested in the health sciences to engage in research or clinical experiences.
Case Western is also located in a vibrant part of a large urban area, providing a lot of social and cultural opportunities for its students. In the University Circle neighborhood, students can find cool ethnic restaurants, public transportation, and free or reduced-cost admission to the Cleveland Art Museum and Symphony Orchestra.  
Things you might not know about Case Western
While Case Western is best known for its health sciences and engineering programs, I learned on my visit that it also offers excellent academic and extracurricular opportunities for students interested in politics. Cleveland's mayor is a Case Western alum and frequently engages in discussions with students on campus, and because Ohio has often been an important battleground state in races for the U.S. Presidency, CWU hosts Presidential debates.  Students at Case Western have internships and volunteer with politically-oriented organizations, and CWU professors in political science are at the top of their field.
Case Western also offers two pre-professional programs, which offer conditional acceptances for first year students to their medical and dental schools.  These programs are extremely competitive and ask applicants to answer additional essay questions when they apply, but they can be good fits for students who know they are interested in medicine or dentistry, and for students selected, are incredible ways to fast-track their careers in healthcare.
Finally, Case Western is a great fit for students who have multiple interests.  Unlike at many larger universities, students at Case Western are admitted to any major at the university, rather than to a particular program within the school. Therefore, it is easy for students to change their minds about their intended majors once they are already enrolled, and it is also easy to double major–potentially even in subjects that are not related.  It is not uncommon for students to double major in engineering and music, for example!
I was impressed by Case Western's location and the diversity of academic and cultural opportunities it provides for its undergraduates. I hope you will take a look!