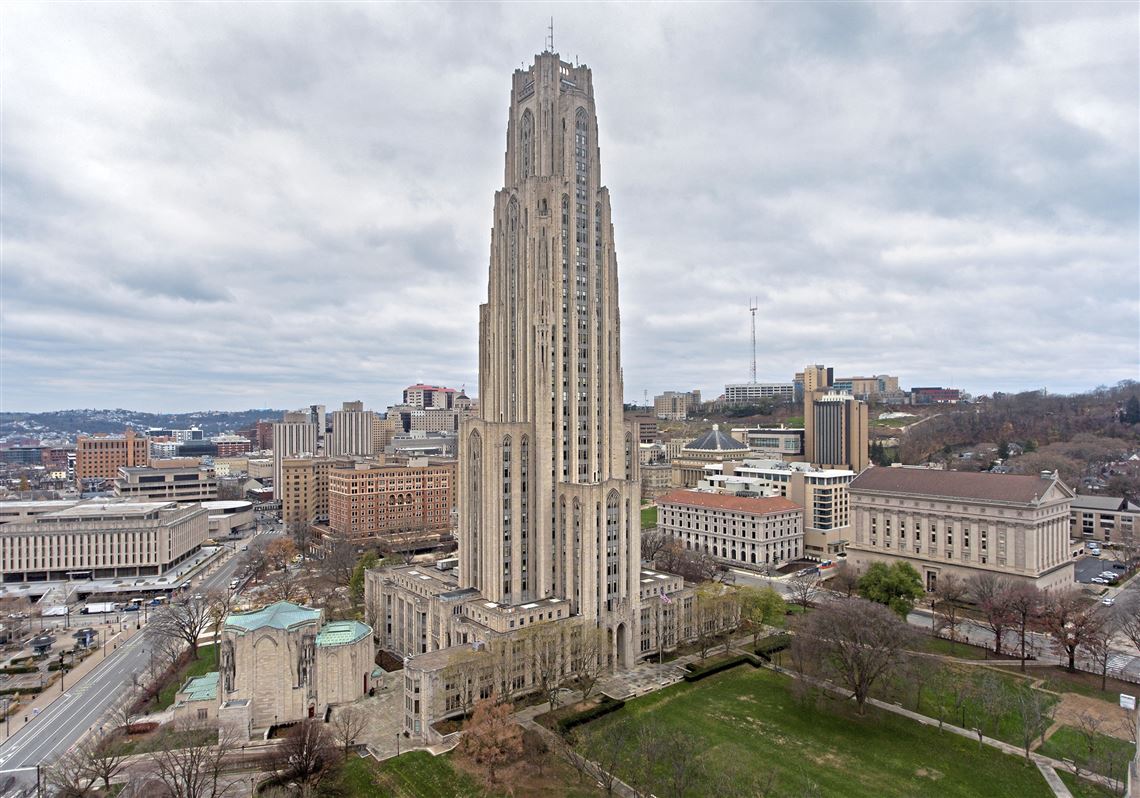 by Jessie Brumfiel
8 Things You Didn't Know About University of Pittsburgh
The University of Pittsburgh (18,000 undergrads) is doing things right: a whopping 93% of freshmen return for another year. For the 9th time in 10 years, Pitt has been named a top producer of Fullbright Scholars, and students appreciate that this public research university offers many highly-rated academic programs, especially in science, health, and philosophy. Read on for the inside scoop on University of Pittsburgh.
Pittsburgh is a highly livable city, known as the 'city of bridges', with 445 bridges spanning the three rivers that converge in downtown. The University of Pittsburgh is in the academic, cultural, and medical center of the city,. Here, three universities, renowned hospitals, galleries, museums, hundreds of acres of parks, and restaurants offer an international and intellectual vibe. From coffee houses to thrift shops to architectural wonders, there's plenty to do and see in Pittsburgh.

The Cathedral of Learning anchors the University of Pittsburgh campus. This neo-gothic 42-story skyscraper is officially a national historic landmark, and the second tallest academic building in the world! It houses a bit of everything:

the School of Arts & Sciences, School of Social Work, academic departments, classrooms, the Honors College, plus a theatre, food court, study lounges, and more. 

Pittsburgh is known for strong academic programs in engineering, nursing, bioengineering, rehabilitation science, biological science, philosophy, politics and philosophy, and psychology. The prestigious University Honors College offers a rare bachelor of philosophy degree to those who complete the coursework. 

Aiming for well-rounded graduates, Pitt offers a unique and optional Outside the Classroom Curriculum that encourages student growth in 10 personal development areas areas such as leadership, service to others, self-knowledge, and arts appreciation. 

Science and pre-med students are especially well-served at Pitt. The University Medical Center performs more organ transplants than any other medical center in the USA, and allows Pitt students to witness organ transplants. Other hands-on health experiences help students prepare for entrance into Pitt's competitive physical therapy program. 

Research is thriving at Pitt, which ranks as one of the top 10 institutions in the nation for annual research support funded by the National Institutes of Health. Across the college, 50% of undergraduate students participate in research in their academic field. Pitt students also participate in local service and engaged scholarship – activities embedded in the local community that aim to produce new knowledge. 

The Pitt Panthers are a strong DI athletic program, and students love to beat their college rival Penn State in big games. Less serious athletes enjoy playing on intramural and club sports teams, or watching Pittsburgh's professional sports teams. 

The career center at Pitt offers an internship guarantee program, which promises to match students with work experiences in Pittsburgh, and if students hunger for  opportunities further away, the study abroad center provides over 200 destinations for travel and study.